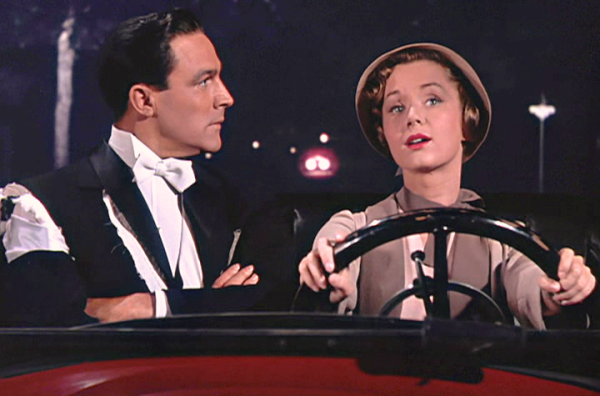 A few weeks ago someone on Facebook posted a thing from Singing in the Rain. I forget the thing and even the context now, but my mom commented that it was her daughter's favorite movie. And she is right. Hands down, 100%, no question, my favorite movie of all time.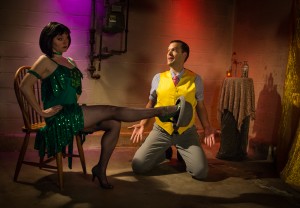 I wanted to be a costumer because I wanted to make costumes for movies like that. (Nevermind that I was a generation too late.)
In fact I commented back on that post that among my top five movies were Singing in the Rain and When Harry Met Sally…
Debbie Reynolds and Carrie Fisher.
Fierce. Confident. Unapologetic. Sharp. Witty. Imperfect. Creative. Royalty.
I feel like a deflated balloon today. On one hand it seems completely dumb to me to write a post about celebrities; people I have never met. But we all have heroes we've never met: historical figures, fictional characters, family legends. And I think we need to have people that we admire to help us figure out how to be the kind of people we want to be. These two were the kind of people I want to be.
The thing I admire most about both is how brave they were. Both stepped in to blockbusters at age 19 and lived in the spotlight for their entire lives. Through divorces, drugs and all kinds of things I am certain you would never want to share with a million strangers on the internet. But they both shrugged and said if you are going to point that spotlight at me, then I will talk about something important. Mental illness, ageism, sexism, equal pay, objectification of women, addiction. I never want that spotlight, but I hope that I would have the guts to use it to talk about something important too.
I had a funny conversation with a group of middle school girls in a class last year when The Force Awakens came out. The girls didn't understand why they had to make Luke and Han and Leia soooo old in the new movie and when I told them that the original movies came out when I was a kid, they just couldn't wrap their heads around that.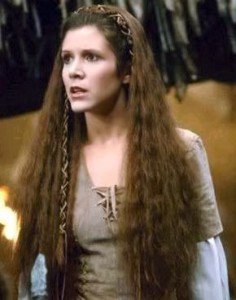 I saw Return of the Jedi in the theater when I was 9, because my dad thought my sister and I would like the Ewoks. (He was right.) I am not a huge Star Wars fan, but I don't know a single girl my age that didn't want to be Leia. We all wanted her hair. We all wanted to ride around on a speeder and shoot like the boys. We all wanted to tell Han Solo he was being an idiot and hug Chewie. She was the princess that kicked ass and not one that needed to be rescued. There are a few more princesses like that now. (Thanks Joss and JJ.) I have seen and read interviews that Carrie was a little uncomfortable knowing that she was the slave bikini pin-up poster for a whole generation of boys but we girls knew she was so much more than that. And Carrie was. Turns out maybe Leia was too.
As a very comfortable and determined introvert, Debbie Reynolds was just pure effervescence to me. I can't watch her without smiling; a little part of me wants to be her in another life. A friend and I have a theory that when you know your day is going to suck, that the best way to get through it is to put on your very cutest shoes and your favorite dress, be fierce, and power through. I think you also have to put on a little Debbie Reynolds. I watch Singing in the Rain at least once a year, every year. She was pure love and determination and will always be my hero.