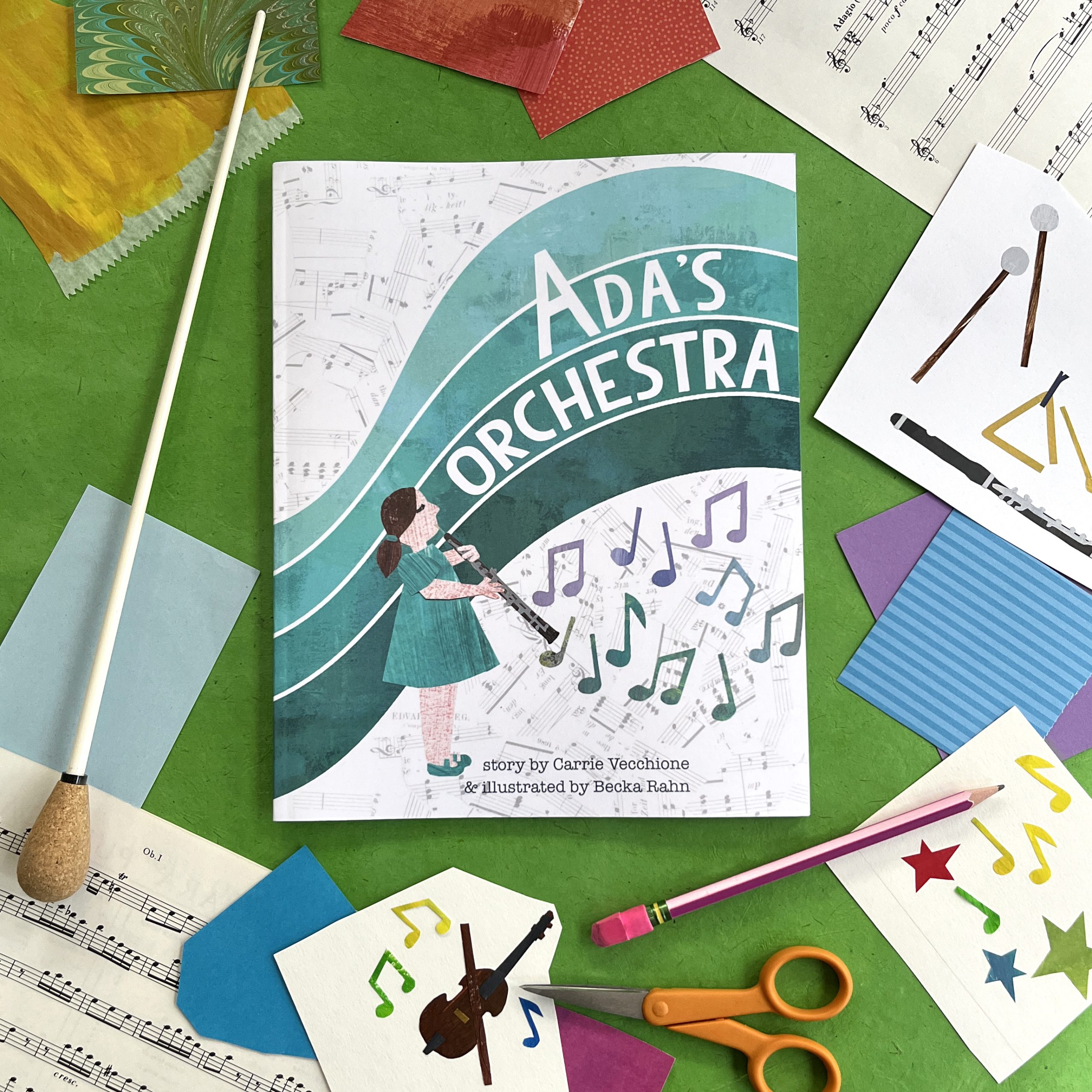 Ada's Orchestra
2023
I illustrated this story, written by my good friend Carrie Vecchione. Ada's Orchestra is about a little girl learning about all of the things that musicians do when they are part of an orchestra. Although they don't all agree on whose instrument has the most important part, Ada discovers that she might have the most important job of all.
The illustrations are all made as cut paper collages made from hand-painted deli paper. Want to learn more about the art? I have a whole page with behind the scenes videos and a lesson on how to make your own paper violin!
Paperback. 8×10 inches. 44 pages. 2023.