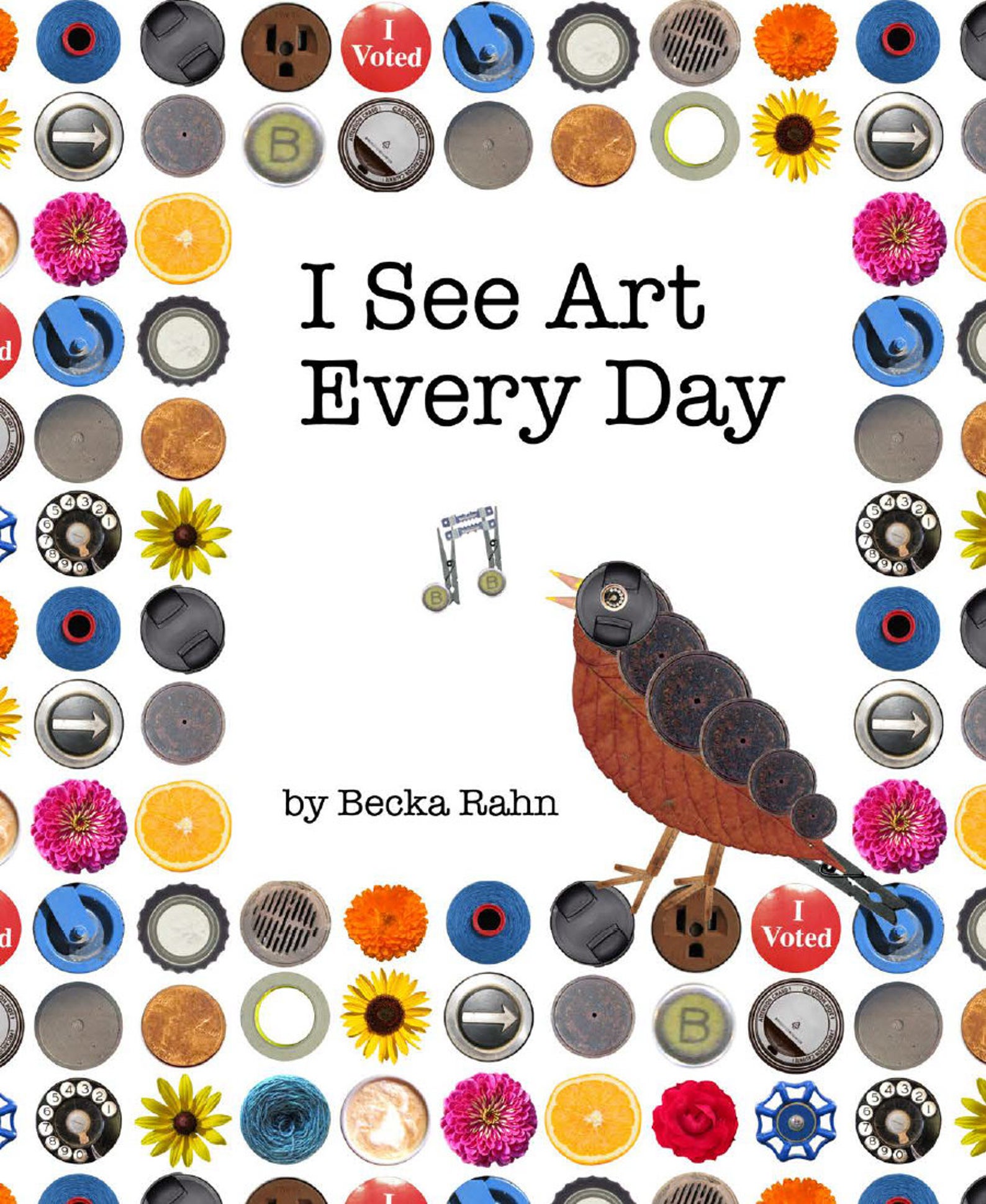 I See Art Everyday
Illustrated Children's Book, 2016
When you go for a walk with an artist, sometimes unexpected things happen. Dandelions turn into dog paws, faucets become feathers, and traffic cones transform into dragonfly wings.
Illustrated with photos and photo assemblages, artist Becka Rahn takes you on a walk around the neighborhood looking for art in everyday objects. The simple story encourages readers to look closely at the pictures because things aren't always what they seem.
The book was created to accompany a public art installation in a neighborhood in Minneapolis, MN. The original digital illustrations were made into vinyl wraps that covered three pairs of city utility boxes. The art on each pair of boxes included thumbnails of the original photos to encourage viewers to play an "I Spy" game by looking for the everyday objects in the artwork on the boxes and also throughout the neighborhood. I took the utility box art and dozens of other photos that I took as part of this project and put them together into this book. It talks about the art you can see around you when you walk around and you can play an "I Spy" game with the illustrations to find the elements like coffee cups and street numbers that go into each one.