Workshops, Lectures, Classes, Residencies & Lessons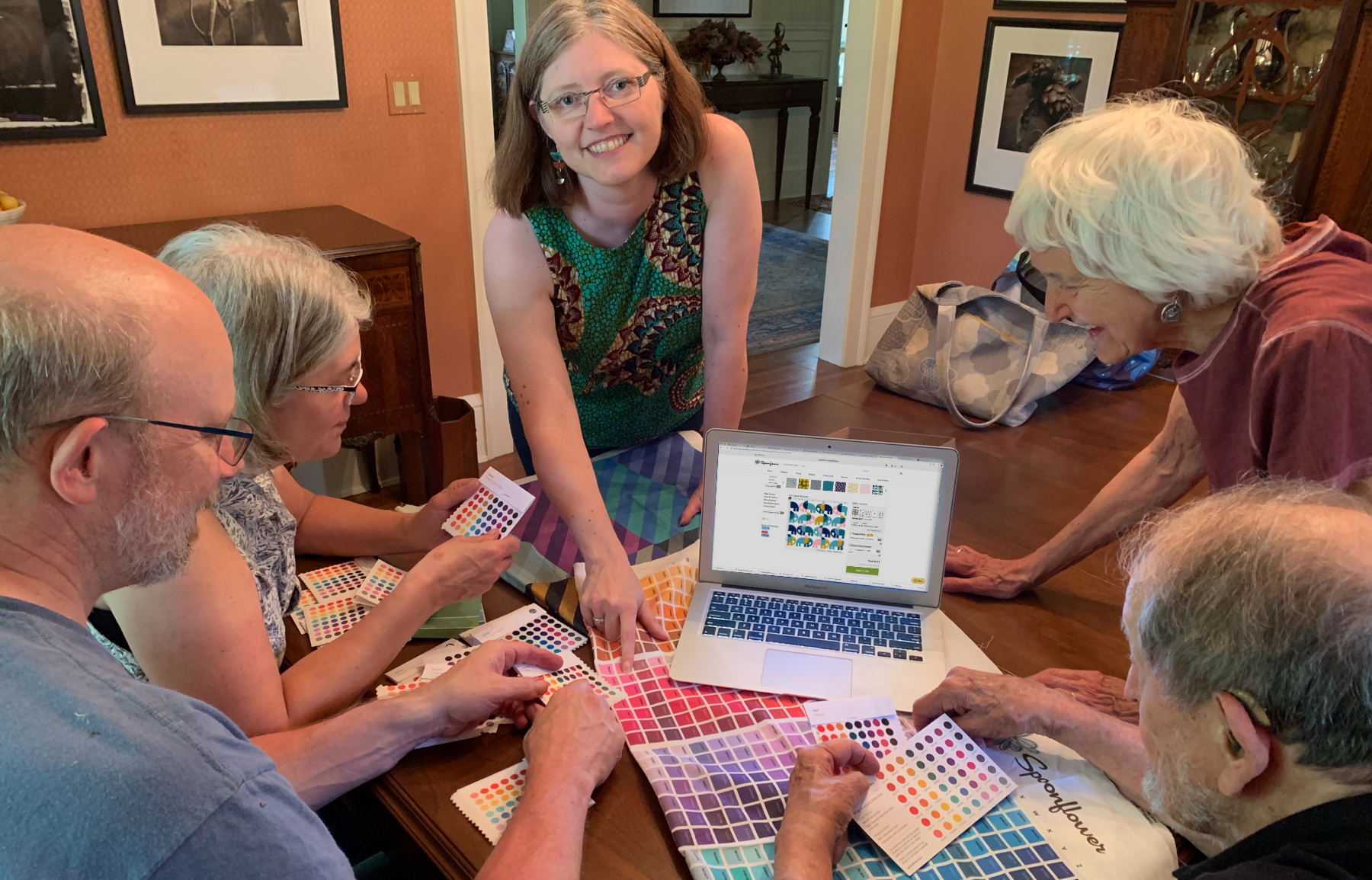 My Teaching Experience
I have been teaching classes, workshops, residencies and camps for more than 25 years. I have a degree in Elementary/Middle School Education and a background in community art and theater. I worked for 11+ years as the head of education programming at the Textile Center in Minneapolis, where I coordinated all of the adult and youth education programs, supervised a core group of teaching artists, mentored new teachers, and developed curriculum for summer camp and outreach programming. I am active in my local arts community: teaching at local guilds and museums; school residencies; festival demos; guest lecturing for college classes; serving on boards of directors and as a volunteer.
When I was working in arts admin full time, I used to say that I didn't have a particular media that was my specialty but that my specialty was that I could teach a beginner class in anything.  My business cards say "artist & teacher" because I really believe that teaching and creating art as a community is core to my own artistic practice. It's part of the art that I do.
Selected venues where I have taught in-person classes and workshops:
Arrowmont School of Arts & Crafts (Gatlinburg TN)
Spoonflower (Durham NC)
Midwest Weavers Conference (Minneapolis MN)
Handweavers Guild of America (Milwaukee WI)
Surface Design Association Conference (Minneapolis MN)
Art Educators of MN State Conference
NC FACS Teachers State Conference (Greensboro NC)
Hennepin History Museum, Bakken Museum, Bell Museum, Museum of Russian Art (Minneapolis, MN)
Dakota County Libraries (MN)
Textile Center, Weavers Guild of MN, American Craft Council (Minneapolis, MN)
South East Fibers Arts Alliance (Chamblee GA)
Surface Art Association (Los Angeles CA)
WI Museum of Quilts and Fiber Arts (Cedarburg WI)
I also can teach nearly all of my classes online via Zoom or other platforms. I offer on-demand classes via my website and do live online classes in partnership with guilds, art groups and museums.
Want me to come and teach for your conference, guild or group? Click that Contact Me button to the right and let's see what we can put together!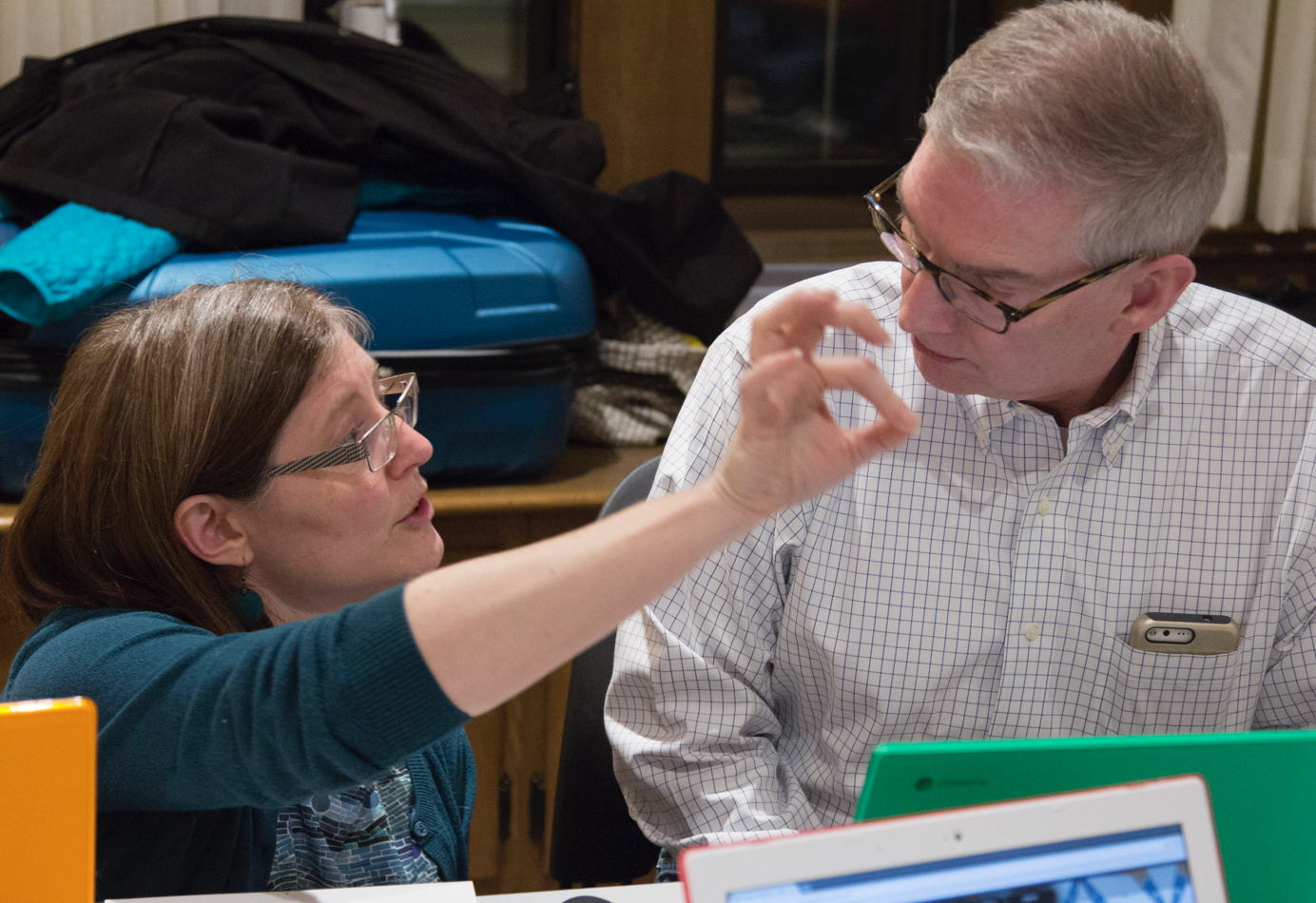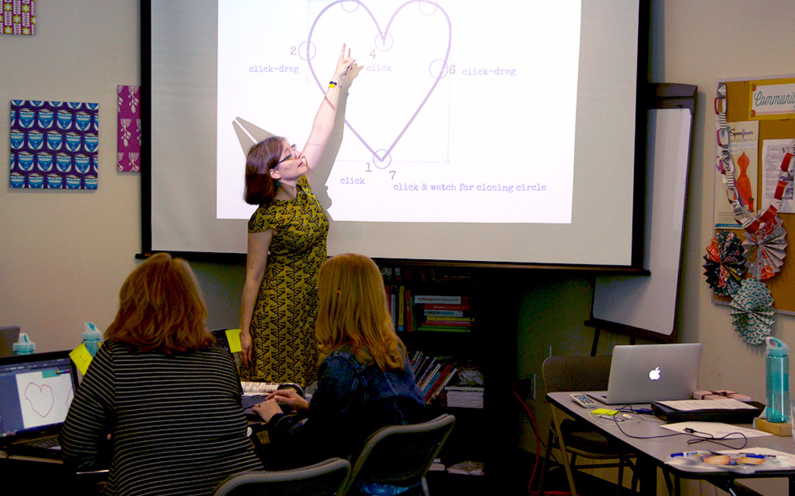 Topics, Skills and Media that I Can Teach
Fabric design, Digital printing on fabric with Spoonflower
Adobe Photoshop, Illustrator, InDesign, Lightroom
PicMonkey, Repper, Pixlr (low cost design apps)
Creating seamlessly repeating patterns
Etsy shop basics & setup, marketing tips, shipping
Photography with emphasis on product/art/object photography, basic photo editing
Business skills for artists including beginner classes in blogs & newsletters, social media, marketing
Sewing, specializing in wearables and accessories, bags
Intro to dyes on plant or animal fibers with fabric, yarn or roving. Chemical dye processes (not eco/natural dyes)
Shibori patterns and other dye-based surface design
Embroidery and hand stitching
Origami and paper crafts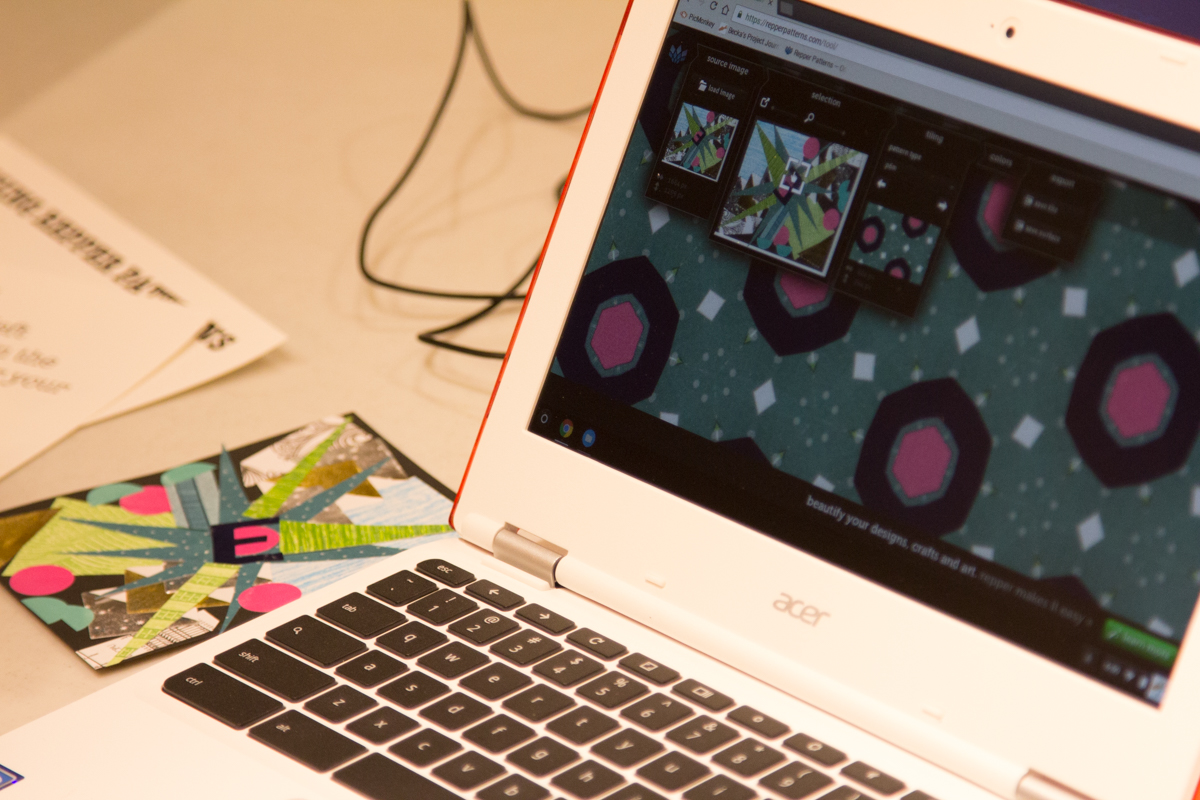 Types of classes
Online classes via Zoom (preferred platform)
Lectures (1 hr – 90 minutes)
Half Day or One Day Classes (Intro Level)
Two Day (Intermediate)
Three to Five Day (Master Class or Deep Dive)
Residencies at schools, art centers, museums
Mentoring & Private or Small Group Lessons
Company or Organizational Team Building
Teacher Trainings
Student Skill Levels and Abilities
I LOVE working with beginners and I love to teach beginner level classes. I especially love beginners in "techie" classes like Spoonflower, Etsy, or Photoshop. I am passionate about making technology more accessible to artists generally and to fiber artists specifically.
I am comfortable working with all ages, from preschool to adult.