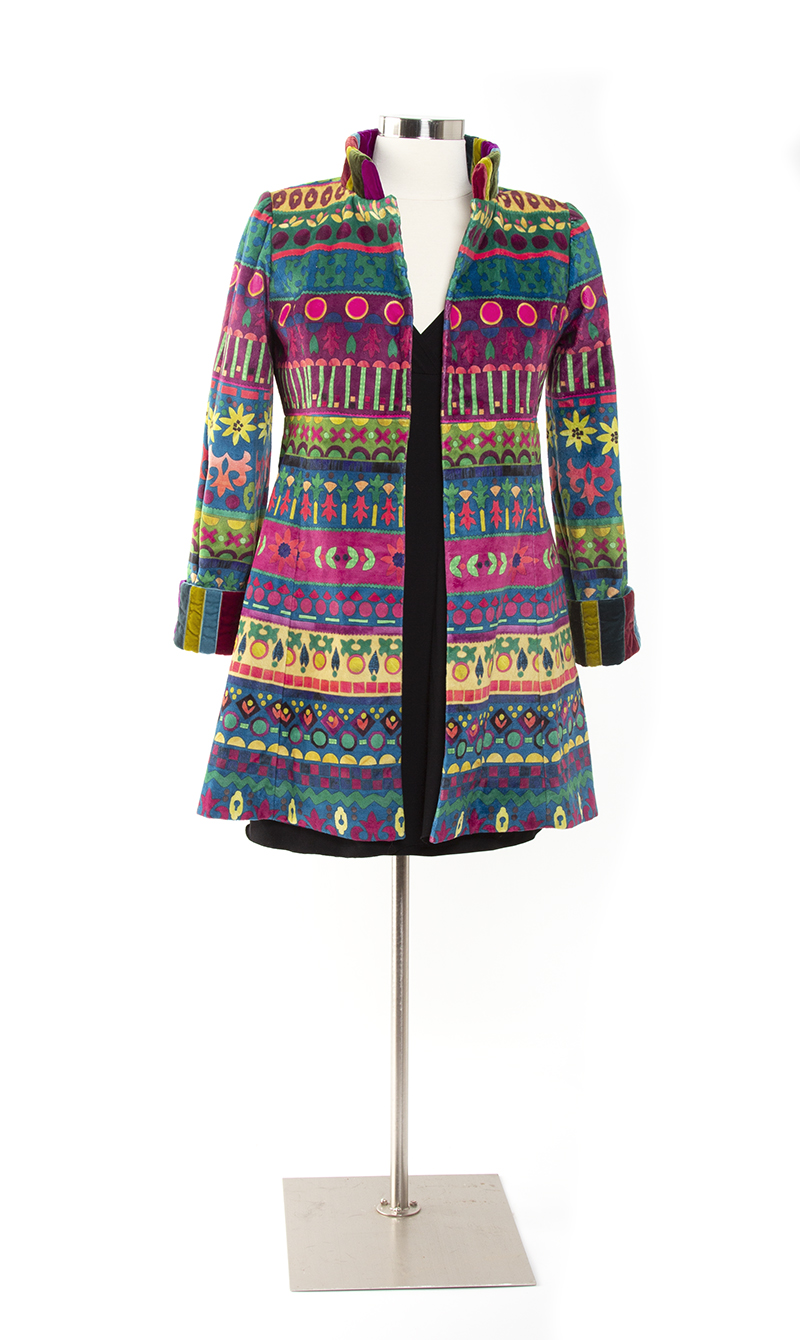 Sara
Doorknobs may seem like an unlikely inspiration for a fabric design, but a panel of vintage doorknobs from Hennepin History Museum was one of the first pieces I chose for a collection I created inspired by unexpected art in museum collections. Supported by a MN State Arts Board grant, I worked with three different museums to pull overlooked objects from their collection and guide community workshops creating fabric designs inspired by them.
The assemblage of doorknobs was harvested from historic buildings slated for demolition or renovation. The collection includes knobs from Minneapolis City Hall, as well as other schools and office buildings. I used the carved, molded, and pressed patterns in the glass and metal knobs to inspire cut paper shapes. These I arranged in stripes of repeating patterns reminiscent of jacquard woven ribbons and ric-rac or a "waved crochet braid", which have both been popular since the early 1800s. If you look closely, you will see shapes of keys and keyhole escutcheons within the designs.

The scale and bold colors in the fabric were a great match with a vintage style coat. I printed the design on a plush minky fabric and trimmed it with stripes of velvet ribbon to give it a lush faux fur sort of feel.

Digitally printed polyester plush fabric, velvet ribbon.