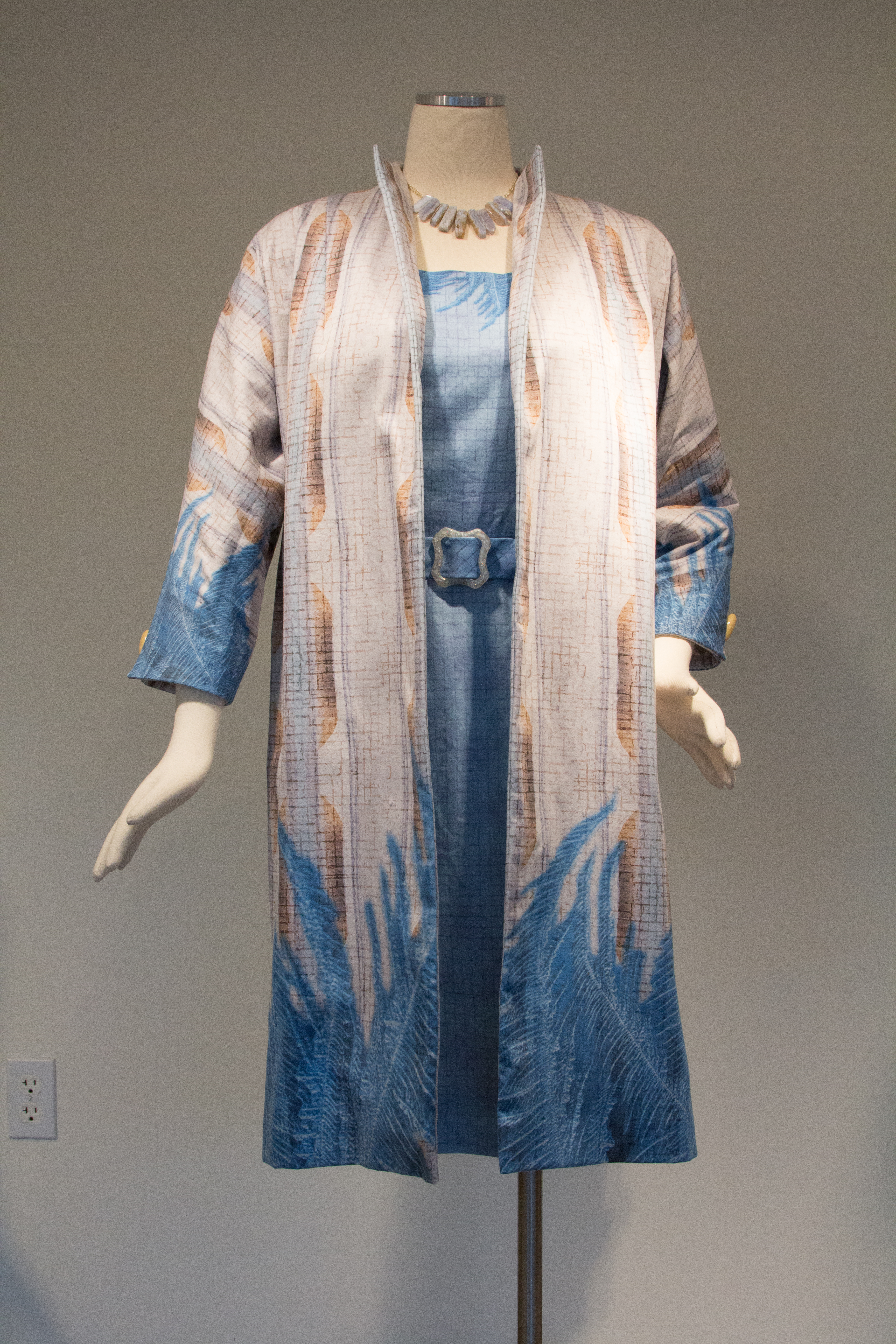 You Can Take the Girl Out of the Country
In 2015, I received a grant from the Jerome Foundation to do a project with a culminating exhibition. I decided as a project to do a series of duets with three other artists. Pieces that we would work on together and collaborate in some way. I chose three people as partners who I thought had something to teach me about art and design.  The original idea was to work on things digitally and have the focus be about the ways we all use digital design tools, but as we started to talk, each duet turned into something a little different.  The first partner I worked with was my dear friend Donna Kallner.  Donna is the fiber artist of the trio and although her particular passions are ancient art forms like natural dyes and looping, she is one of the most brilliant "self-taught techhie" artists I know.
Donna and I decided to play a game called "Photoshop Tennis".  The idea is that you pass a digital image back and forth and each make an edit. I do something to the design and then lob it back to her and vice versa. We collected a pool of images to work from with a shared DropBox folder. We set down some ground rules (choose at least 2 photos to combine) and a general aesthetic (organic, earth tones.)  We had wet dogs, fungus, brick, bittersweet, weathered tables and agates among the images in that folder.
We had several versions of designs going, but this set of photos ended up being the final fabrics: A brick wall, a snowy cornfield, frost on a window and a line drawing that I scanned.  These were layered with different opacity, repeated, mirrored, inverted.  We did a lot to them, but I think they still read in the final fabrics amazingly well.
I love that we created a geometric print from an organic shape.  That is one of my favorite parts of this design. I can't tell you who did what because it evolved very organically. One of the new ideas I think I learned was Donna's use of repeating layers. The brick pattern was layered several times by itself and rotated – transforming the brick into a more irregular cross-hatch pattern, which is a fantastic texture. We left our files in progress when we passed them back and forth, so I could dig right into the layers and see how everything fit together. I think we get into habits as designers of going to a set of "go to" tools and this was a really interesting exploration for me to dig into Donna's work and say "what did she do there?"
These fabrics became an ensemble: a sheath dress made from the blue brick print and a coat made from the geometrics. Both pieces have the frost image layered on top in very specific places.  It makes a collar on the dress and is layered at the hem and cuffs of the coat at very large scale. The hand-drawn print is the coat lining.  The dress and coat are made from cotton sateen, the coat lining is satin. Both pieces are based on 1950's vintage patterns.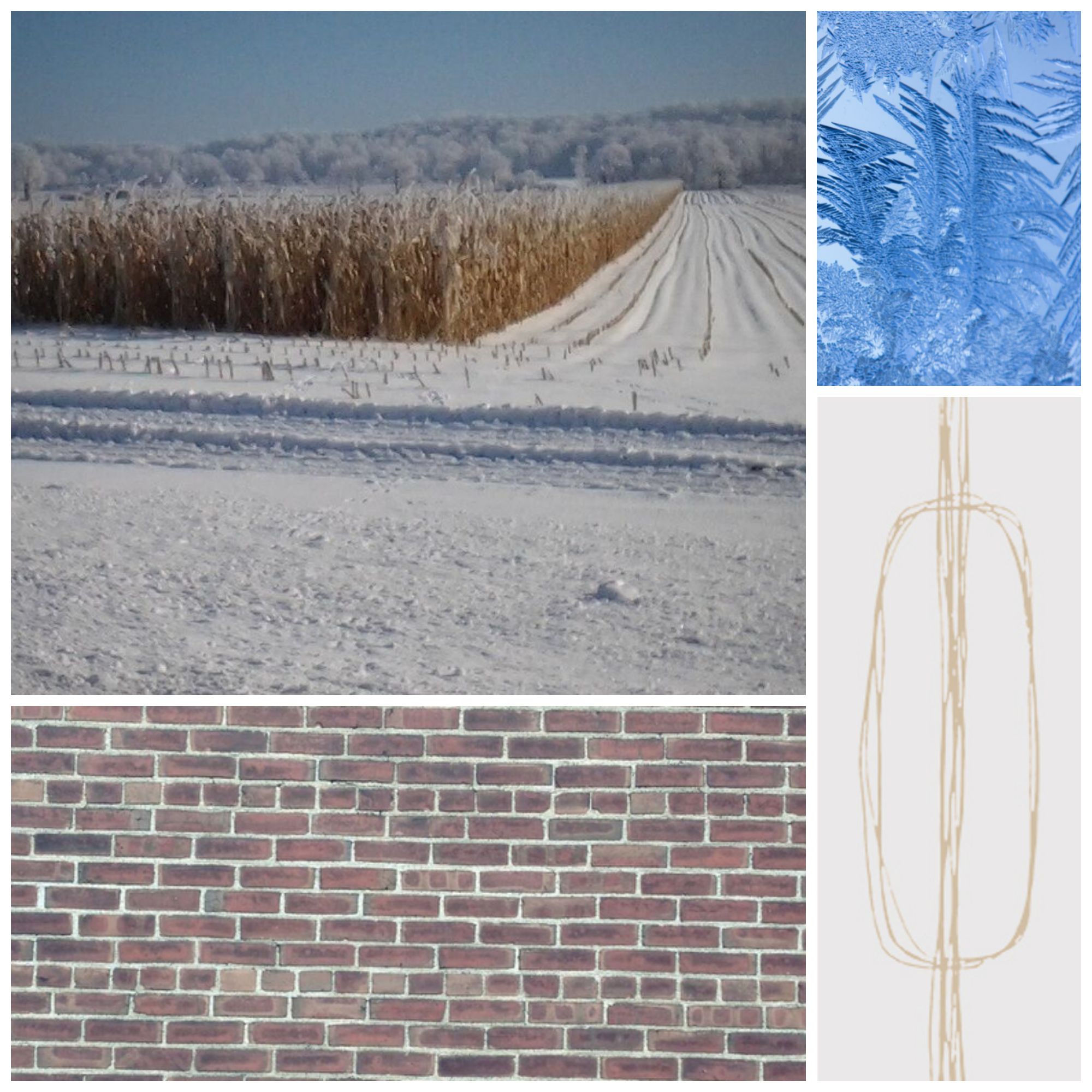 Original photos used for our "Photoshop Tennis" game

Finished fabric designs we created