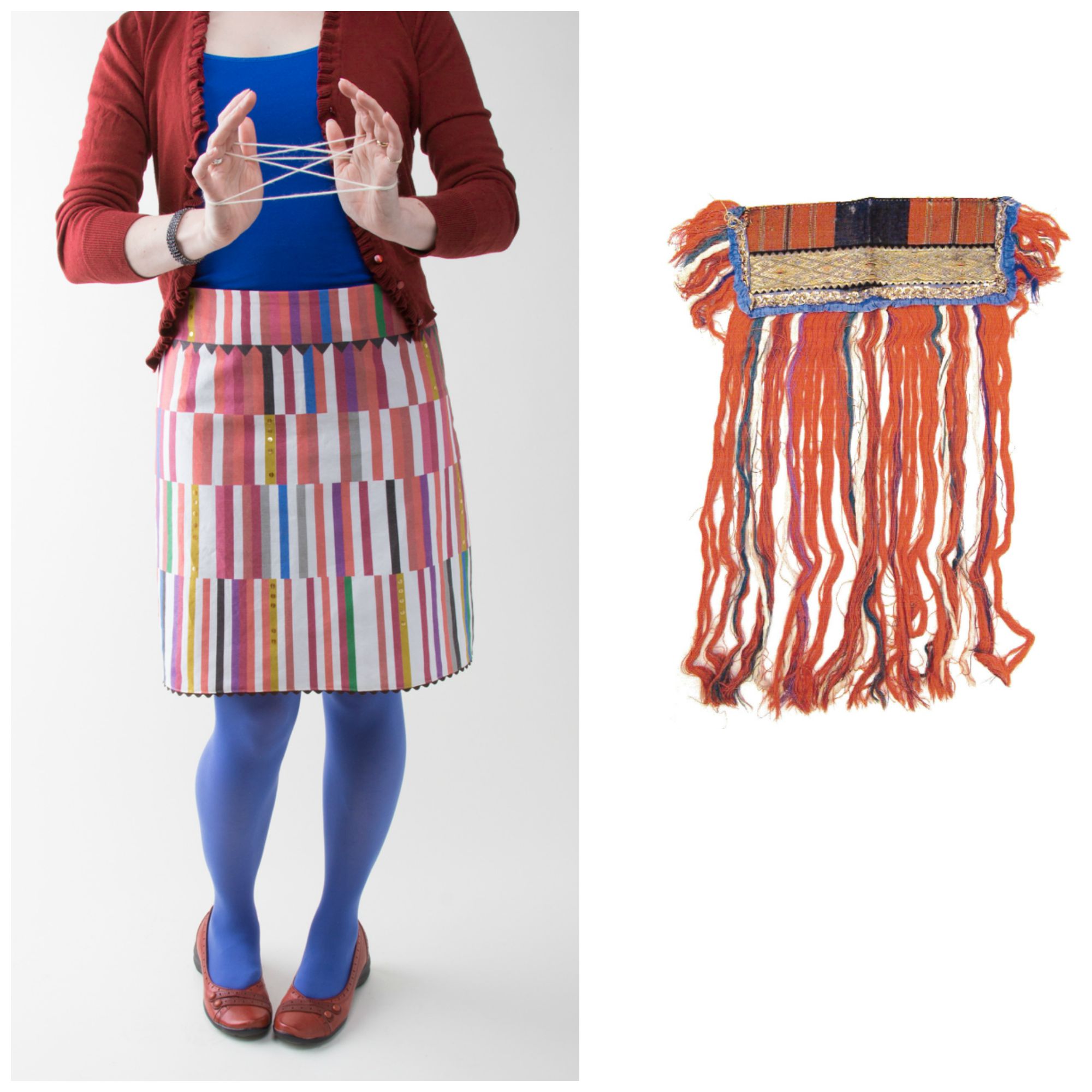 Sashay
In 2015, I was approached by a graduate student intern at the Jane Addams Hull-House Museum in Chicago with an opportunity. They were trying to find a way to bring some modern relevance to their collection and had invited a group of contemporary artists and community members to create works in response to pieces in their collection.  They would give the artist photographs of a piece and then they could do anything to respond to it: write, create, or curate. They had a textile piece and wondered if I might like to respond.
They sent me several photos of the "sash" that was in their collection.  I am not sure what this piece is for sure; neither was the museum staff.  It is woven and beaded and embroidered.  It is about 22 inches wide and 30 long.  In consulting with various textile geeks I know, our best guess is that it was a sampler type project, maybe using small samples or scraps of techniques used in classes and was meant to be decorative, like something to adorn the front of a podium.
My contact at the museum said,
"What is the role of the textile arts in an age of modern textile technology. Why do so many people make / construct their own textile clothing, garments, etc. ? In the early 20th century the Hull–House offered many textile, weaving, and sewing classes that were extremely popular at a time of tremendous factory expansion. The people taking those classes didn't need to hand-produce their own articles, yet they did. What similarities exist between then and now? "
I decided to respond to the piece in two ways: by making a contemporary piece and then writing a short essay to talk about the two pieces together.  I decided first to make a textile piece to reflect the parts of the sash I found striking:  the long fringe, the zig-zag trim, the gold sequins, the bold colors.  I wanted something that was modern and fun and wearable, but that had a real tangible connection to my inspiration piece.  I wanted people to look at it and immediately see the connection between the two. I very often work from photographs or paper art, but for this piece I wanted to use modern technology to create the design by drawing it all in a very virtual and non-tactile way, with vector art in Adobe Illustrator.
For Sashay, I digitally pulled colors out of the photo to create the design. The zig-zag motif makes a yoke on the skirt and is echoed with a peek of ric-rac trim at the hem.  On each yellow bar on the design, I hand-stitched vintage gold sequins so there are subtle lines of sparkle.  It is digitally printed on to linen/cotton fabric.
The Hull-House Museum has put together a website to feature all of the response pieces for this project called "Look At It This Way".  You can read my essay about the two pieces by visiting the site and checking out the other responses from musicians, poets and more. I am delighted to have been a part of this project and I had a great time working on it.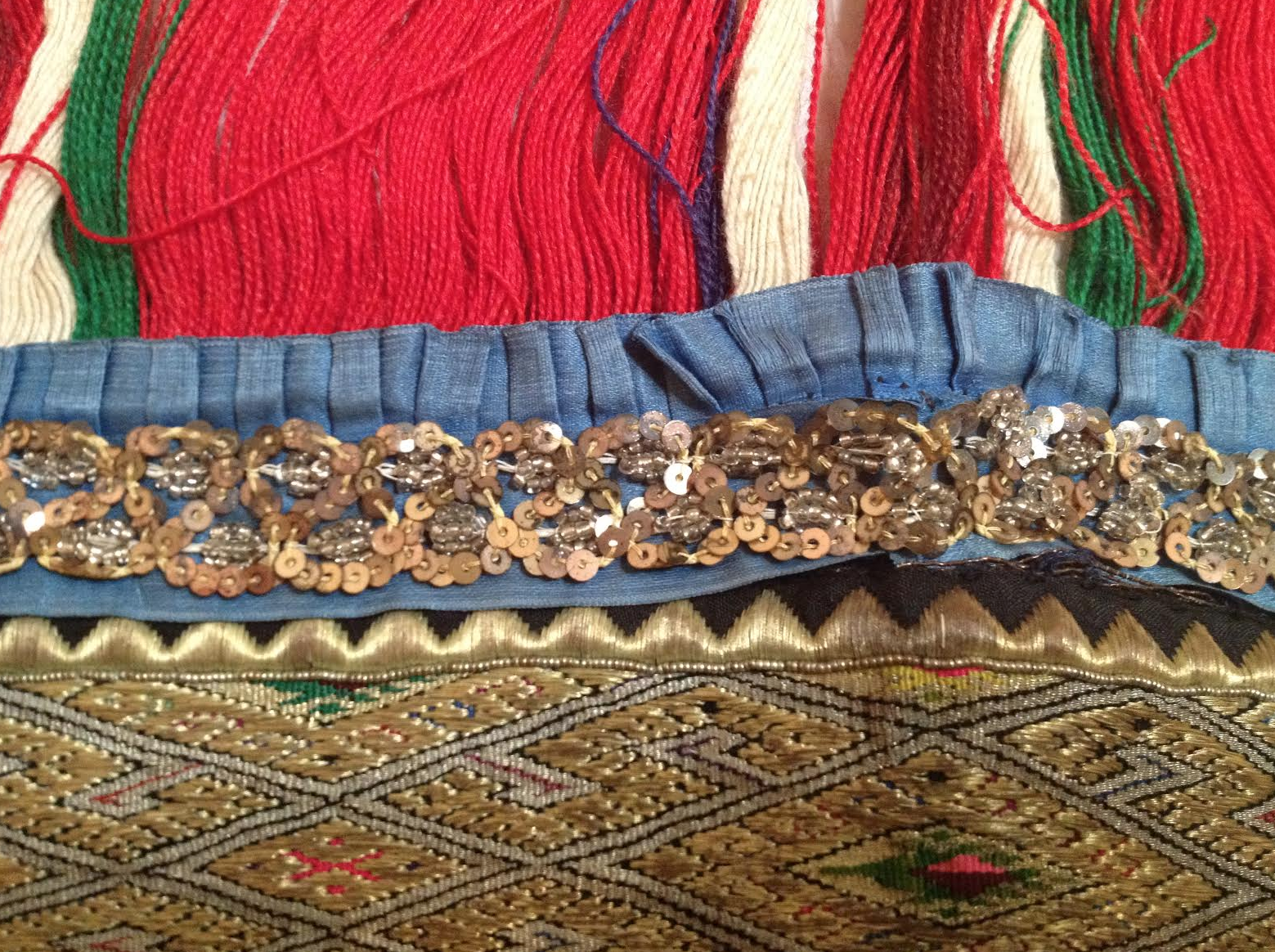 Details of the inspiration sash and the digital design.