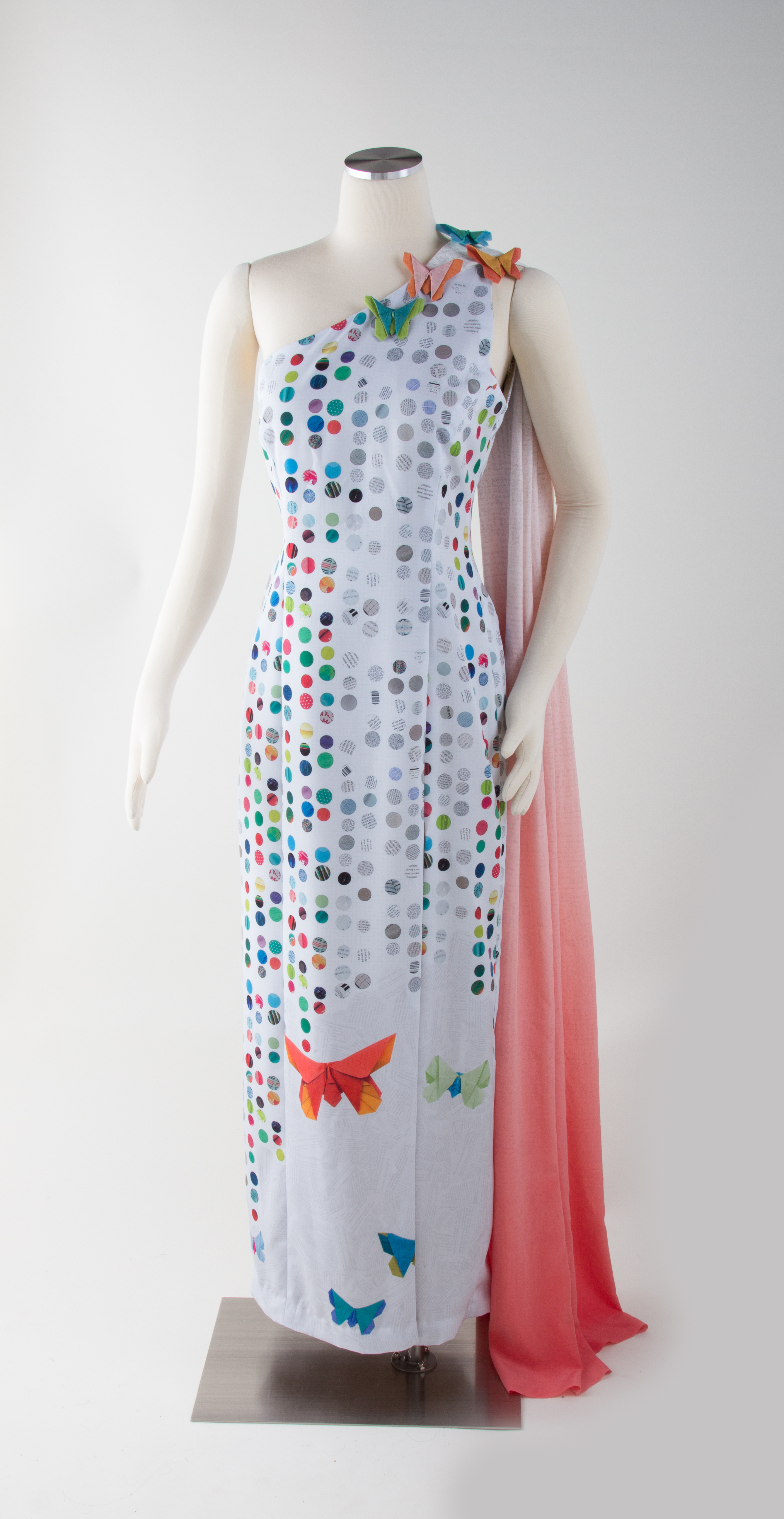 Adventure
This piece was created in response to a collaboration with a friend. She and I have been friends since middle school and so we decided in that spirit, to have an entire conversation via "passing notes" or mailing each other postcards. We each had a set of blank postcards and no rules about what to send. We talked about art in general and this design specifically by asking each other questions about why we did things in certain ways. Her challenge to me was to make a digital design but to start from a piece of paper art instead of a digital photograph, which had been the basis of my designs primarily up until that point. We both liked the idea of a piece of clothing being like a book, telling a story. I decided that this dress needed to be a "choose your own adventure" story, which were a huge fad of my middle school years.
There are 19 origami-folded fabric butterflies that are attached to this dress with neodymium magnets. They can be re-arranged at the whim of the wearer and they are used to secure the draped cape piece. That draped piece can be styled as a bustle, cape, or cowl using the butterflies to hold it in place.
The design of the fabric is recycled paper from an art event catalog, punched with circle paper punches, and a 1980s vintage choose-you-own-adventure book that I found at the thrift store. I scanned these paper collages to create the polkadot background. The butterflies on the border of the dress are three-dimensional folded paper origami, which I photographed and combined with the dots to make a border print. The draped piece is a gradient of color overlaid with text scanned from our conversation-via-postcard.
Digitally printed silky faille and crepe de chine.
2015