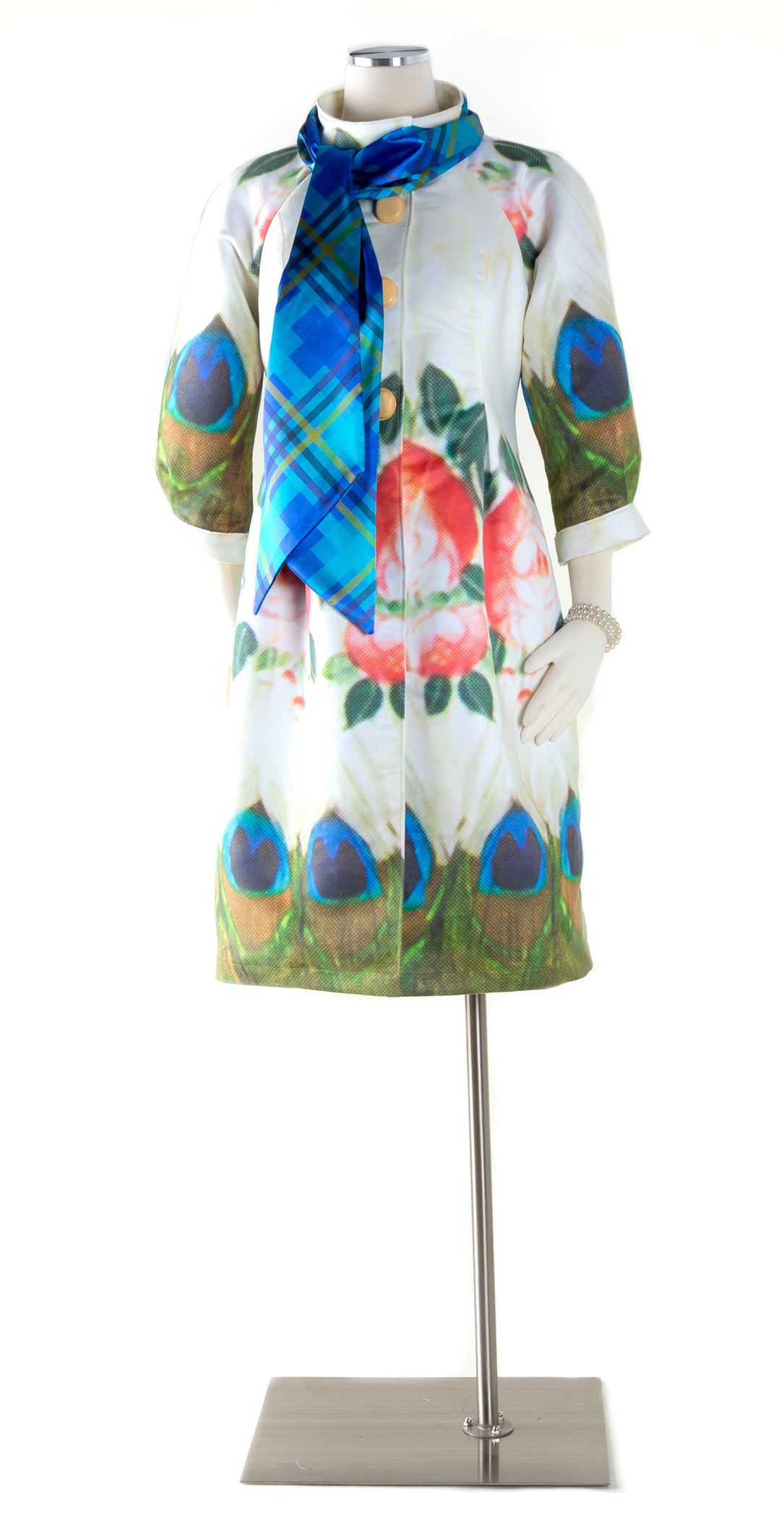 All Eyes
In a quirky county museum in Minneapolis, I saw a tiny collection of hand fans made from paper, silk and feathers. This one of goose feathers, which are painted and tipped with peacock eyes, caught my eye. It was made around 1865. I took a photo, which I manipulated and engineered to fit the pieces for this coat. The lining and scarf are a diagonally printed plaid made from colors found in the photo. It is finished with vintage coat buttons.
Digitally printed faux suede and satin
2017
This fan is in the collection at Hennepin History Museum in Minneapolis MN.