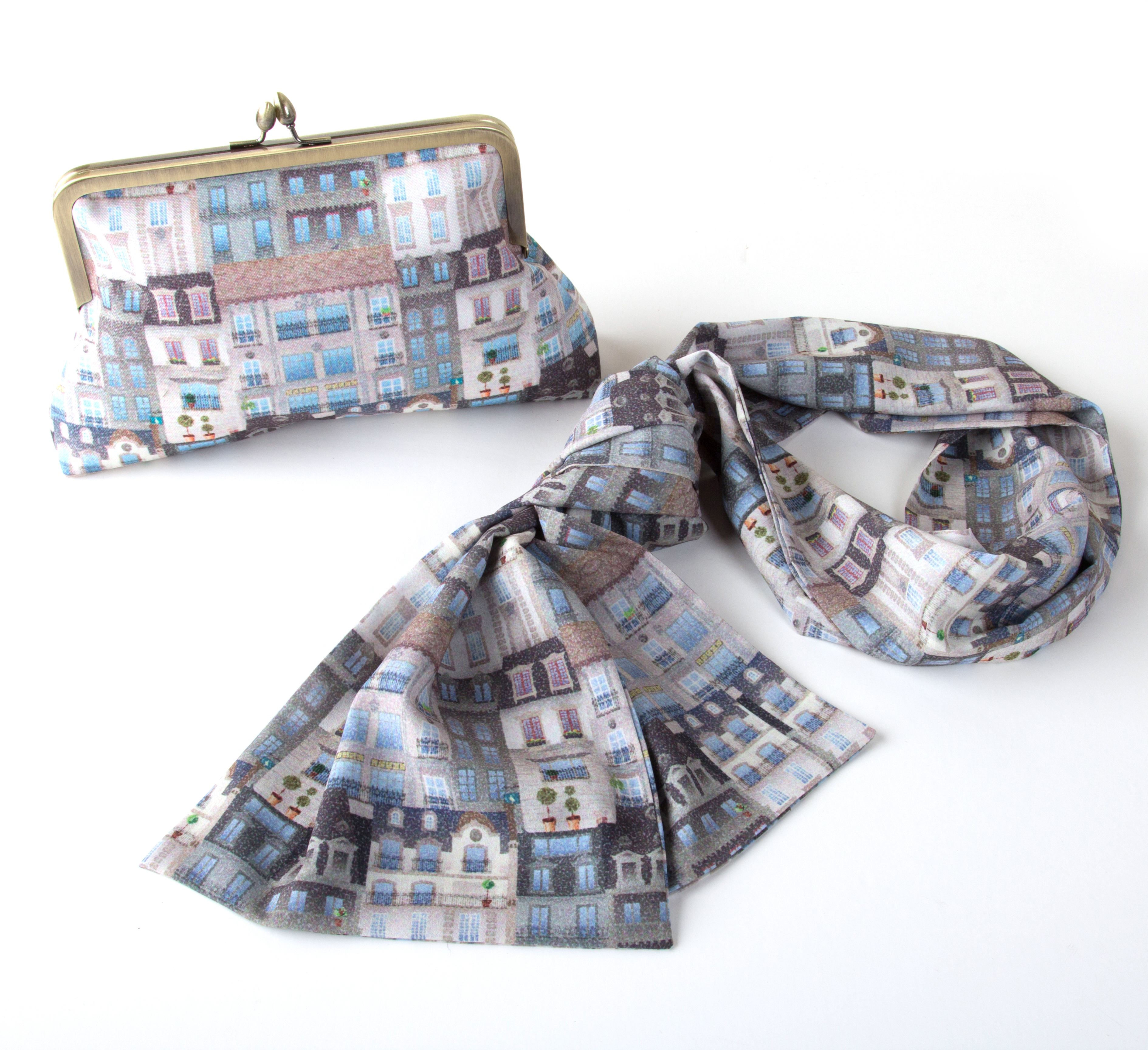 Rue de Magenta
This design is named for the Paris street where Georges Seurat lived. It is an original digital illustration of an imagined Paris skyline as painted in the style of Seurat.
In 2017, I partnered with the Guthrie Theater gift shop to do a series of fabrics inspired by their summer production of Sunday in the Park with George. This was my statement about the collection.
My work study job in college was washing paintbrushes and buckets in the theater scene shop, which I believe shows just how much I love being around the art of the theater. I first saw Sunday in the Park with George 15 years ago and was charmed by its story of an artist struggling to make dots of paint match his artistic ambitions. When the Guthrie approached me about collaborating on something special for the gift shop, I was thrilled that Sunday and Seurat were to be my inspiration. I am a digital fabric designer; I create digital illustrations that are printed on to fabrics using a specialized ink jet printer. Each of these designs started as a cut paper illustration. Using Seurat's A Sunday Afternoon on the Island of La Grande Jatte as inspiration, I used hand-painted and recycled papers to create parasols, black dogs, paint palettes, and sailboats. Each was scanned and transformed into a layered digital file where I added the distinctive dots associated with the pointillist style. Rather than dots of paint, my pixels were transformed from dots of light on the screen to dots of ink on the fabric. I like to think Seurat would have appreciated that.
Fabrics shown include crepe de chine and eco canvas
2017