Sidestep
2023
Sculptural paper box with hand embroidered paper.
Sidestep was an experiment to make something that fit the definition of a quilt but was made from paper. From the Modern Quilt Guild: "A quilt is typically recognized as multiple layers of fabric threaded together with a finished edge. We have often used the word "functional" when describing modern quilts. This may mean different things to different people: a modern quilt may function as a bed covering, a comfort object, or a piece for visual reflection. In all cases, the use of the quilt does not push it under or pull it out from the umbrella of being a modern quilt, as long as it is perceived by its maker to be useful."
I used four traditional fabric techniques, but created them with paper. The paper on the sides is gathered or ruched. The box lid is made with a quilt technique called "cathedral windows" which became popular in the 1930s and is also hand embroidered with flat sequins. The inside of the box features a Victorian era "puff" or "biscuit" quilt technique. According to the definition, these pieces have finished edges and form a functional object: a lidded box.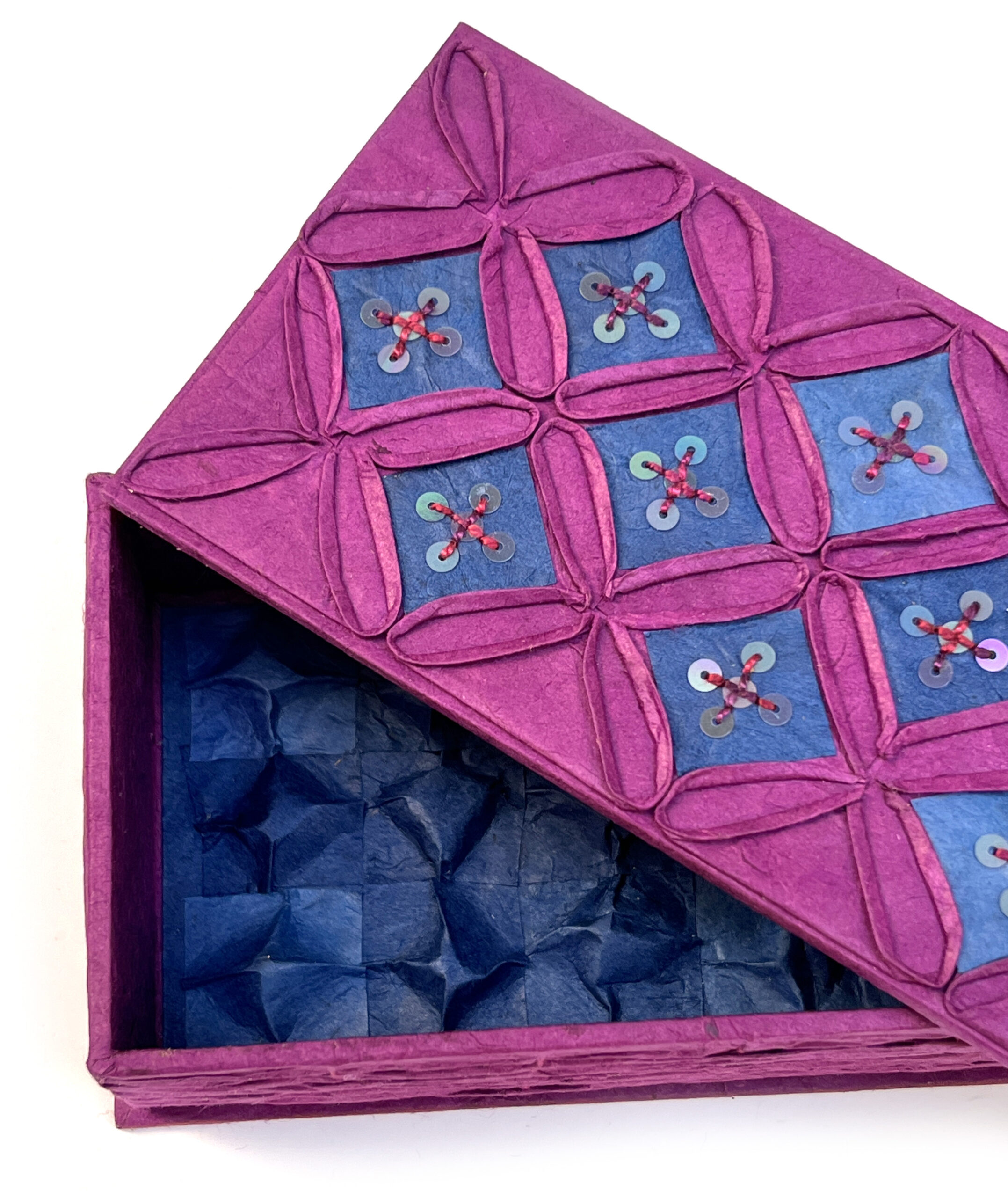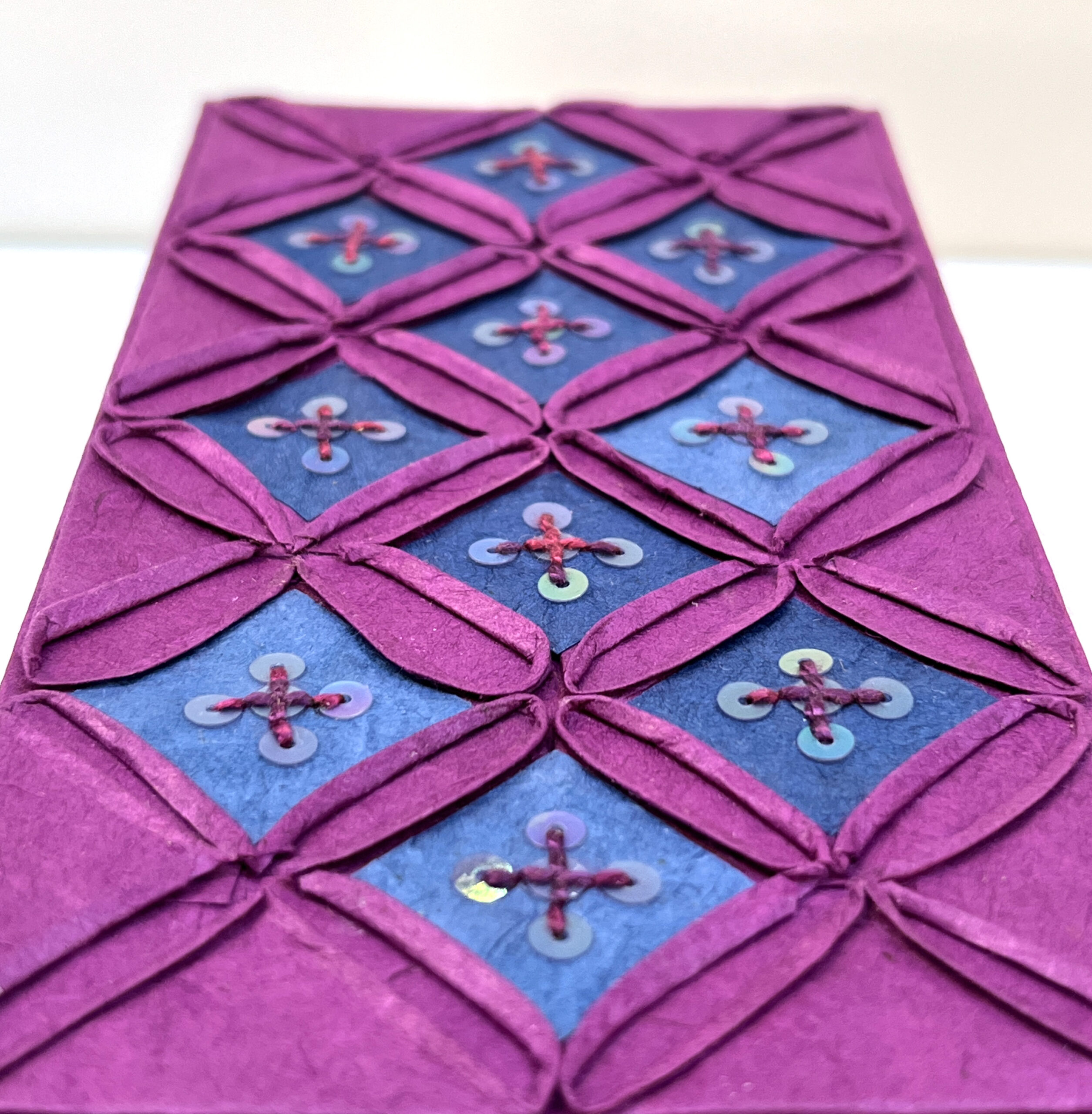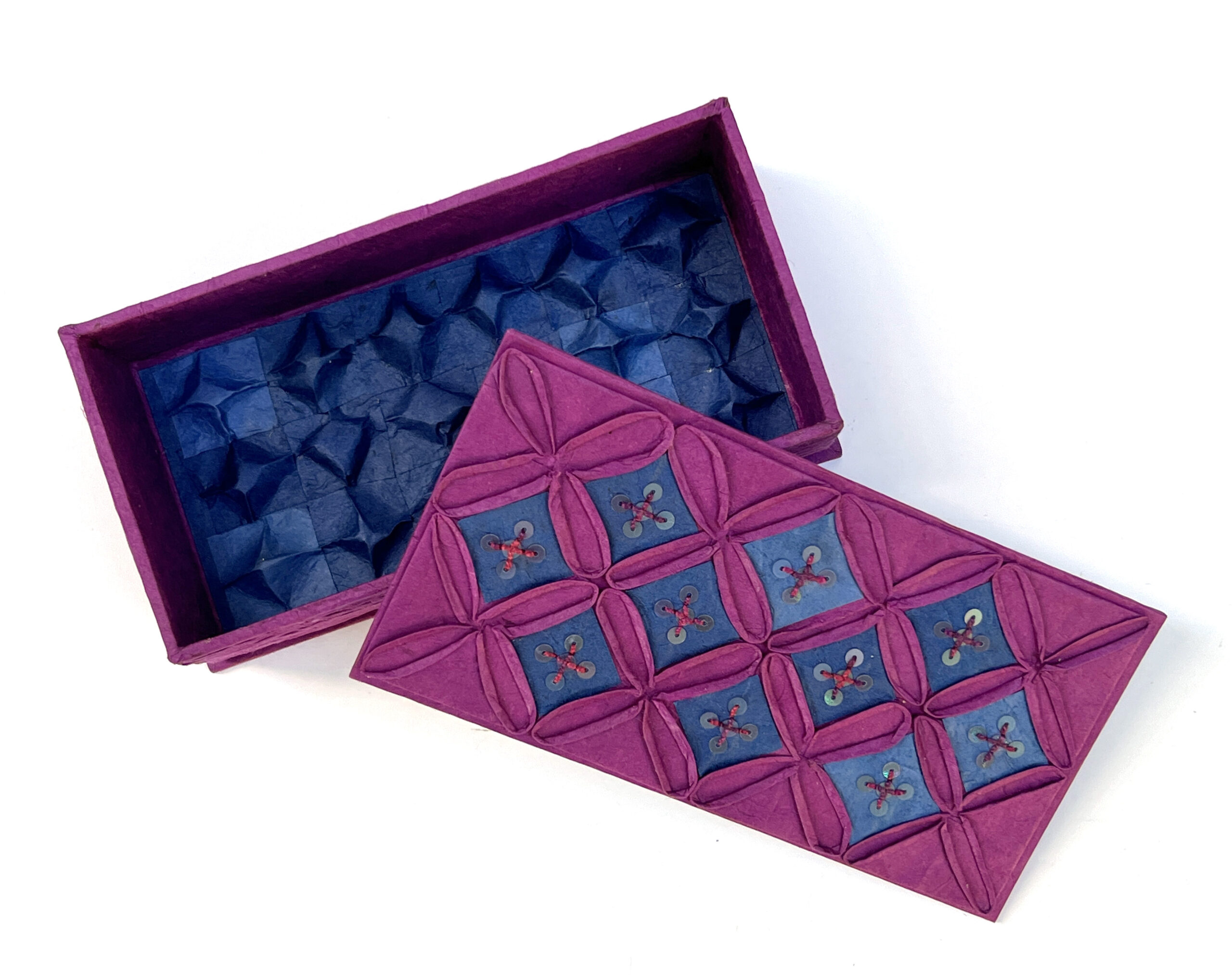 On Exhibit
Wide Open, North Suburban Center for the Arts, September – November 2023