Timeless, Quills, Mistletoe & Forget-me-nots
A trio of designs created to accompany the 2018 production of A Christmas Carol at the Guthrie Theater. Inspired by images and themes from the Charles Dickens story, I created a series of cut paper illustrations that were printed on to fabric and made into bags, scarves, tea towels and ties.
Timeless
Time plays an important role in Dickens' A Christmas Carol and was the inspiration for this design. The pattern, created from hand cut paper illustrations, features pocket watches and chains in moonlit colors.
Quills
In the theater, every great story starts with words on a page. This design features feather quill pens and inkwells, created from cut paper illustrations and recycled paper. The background of the design is a scan of hand-marbled paper, as is often seen in the endpapers of fine books.
Mistletoe and Forget-me-nots
In Dickens' time, the language of flowers was used to communicate without words. This cut paper design of forget-me-nots and mistletoe symbolizes fond memories and a connection that lasts through time.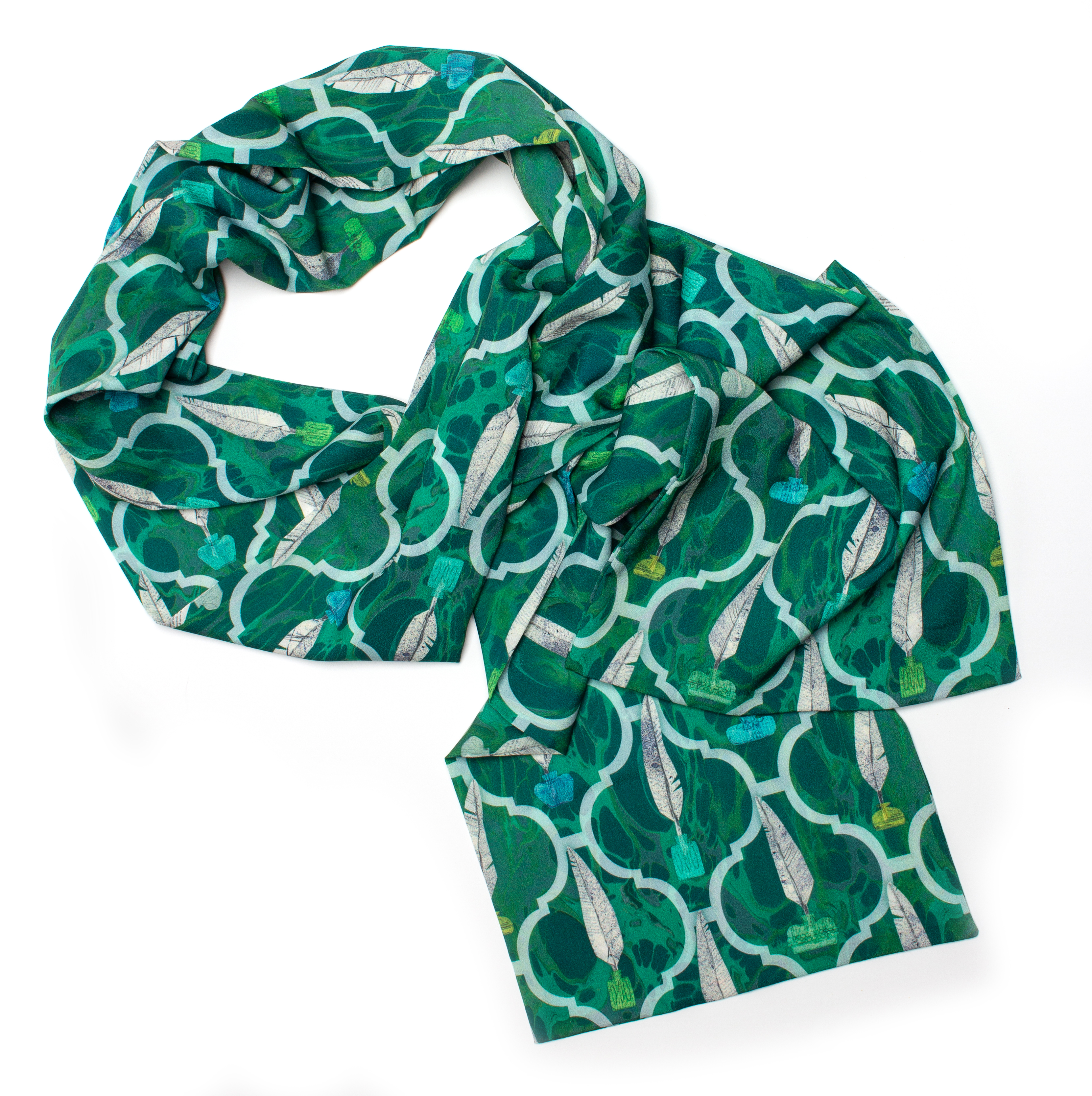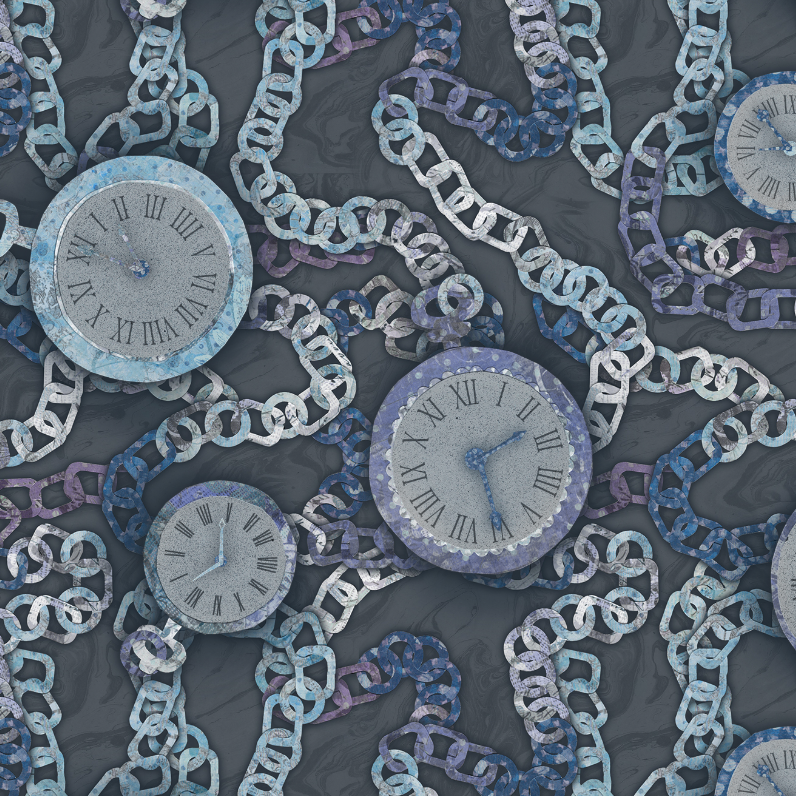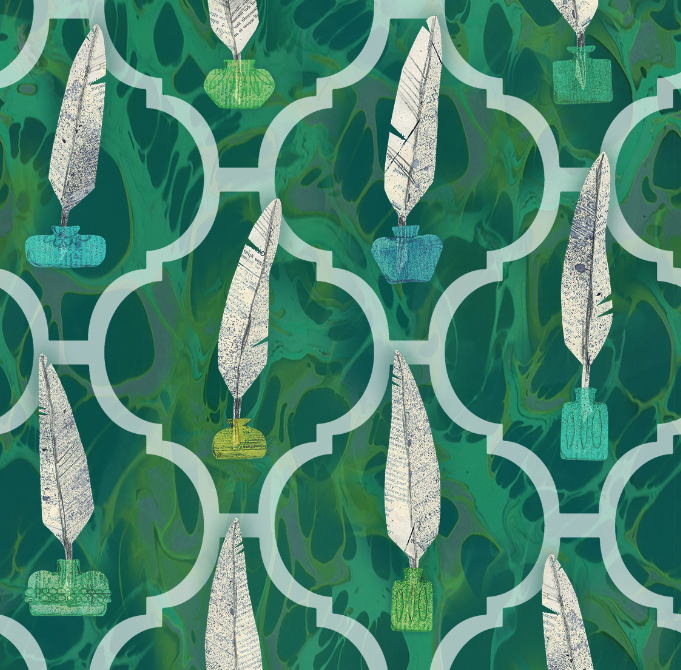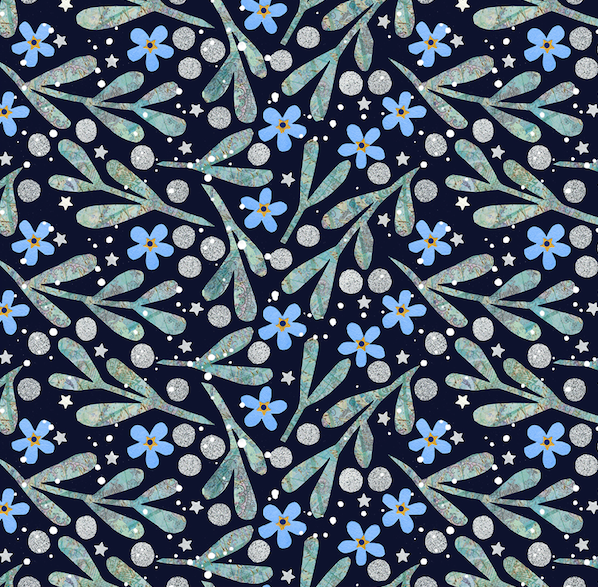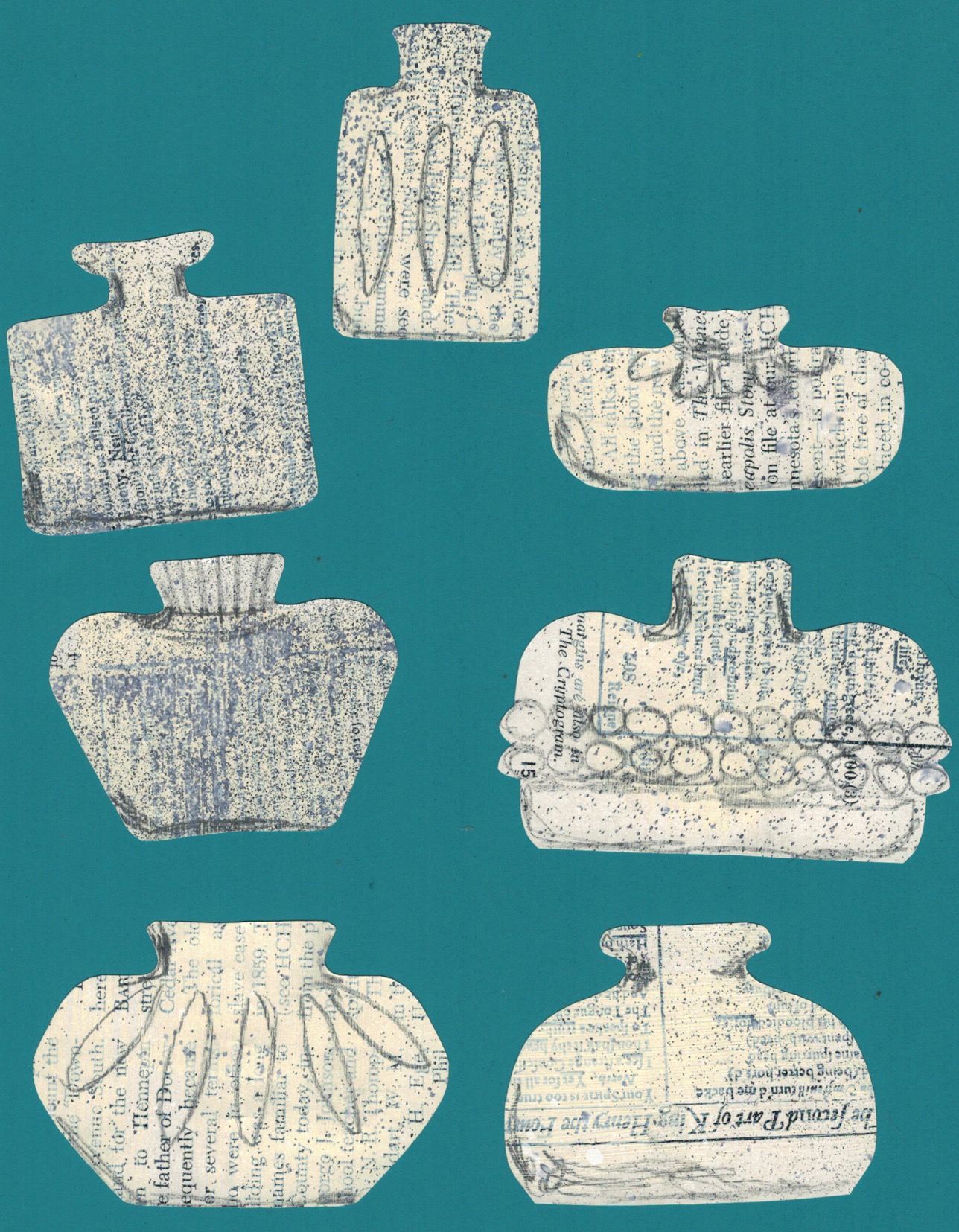 An example of some of the original paper art that was used in the design.