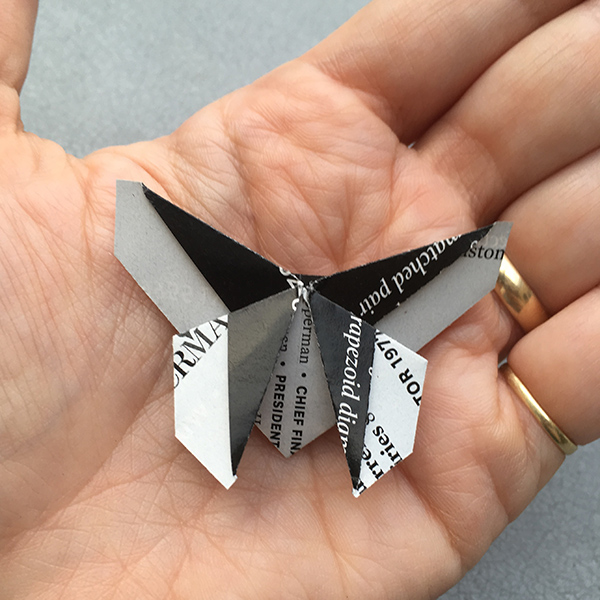 A few weeks ago I spent an evening at the Bakken Museum as a guest artist. The theme was "art in the garden" and it was held on their rooftop patio. For a project, I suggested that I teach people to fold origami butterflies to go with the garden theme. By happy chance, Minneapolis St Paul Magazine was a sponsor of the event and sent along a case of magazines for us to recycle and make art with. It was a perfect match for my project.
I brought some of my fabrics along that feature origami and recycled paper so I could talk about how I use origami in my art.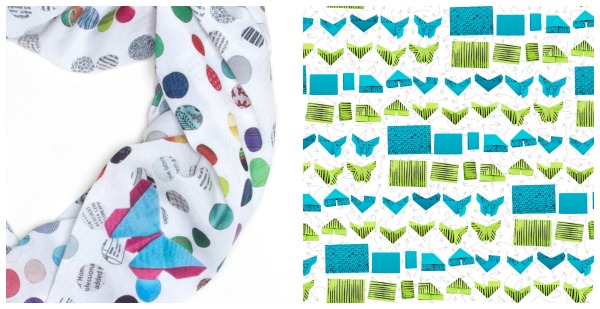 At least three different people at the event asked me if I had seen the "giant origami" at the MN Landscape Arboretum. I hadn't heard anything about giant origami, nobody could really tell me anything more about it, and after that night I sort of forgot about it. The Arboretum is about 45 minutes from my house and mostly off my radar. By chance, yesterday afternoon the concert band that my husband plays with had scheduled to play a concert at the Landscape Arboretum. I almost always go along to listen to his concerts and I remembered the "giant origami" conversations. I thought it might be a little something to look at while the band was warming up.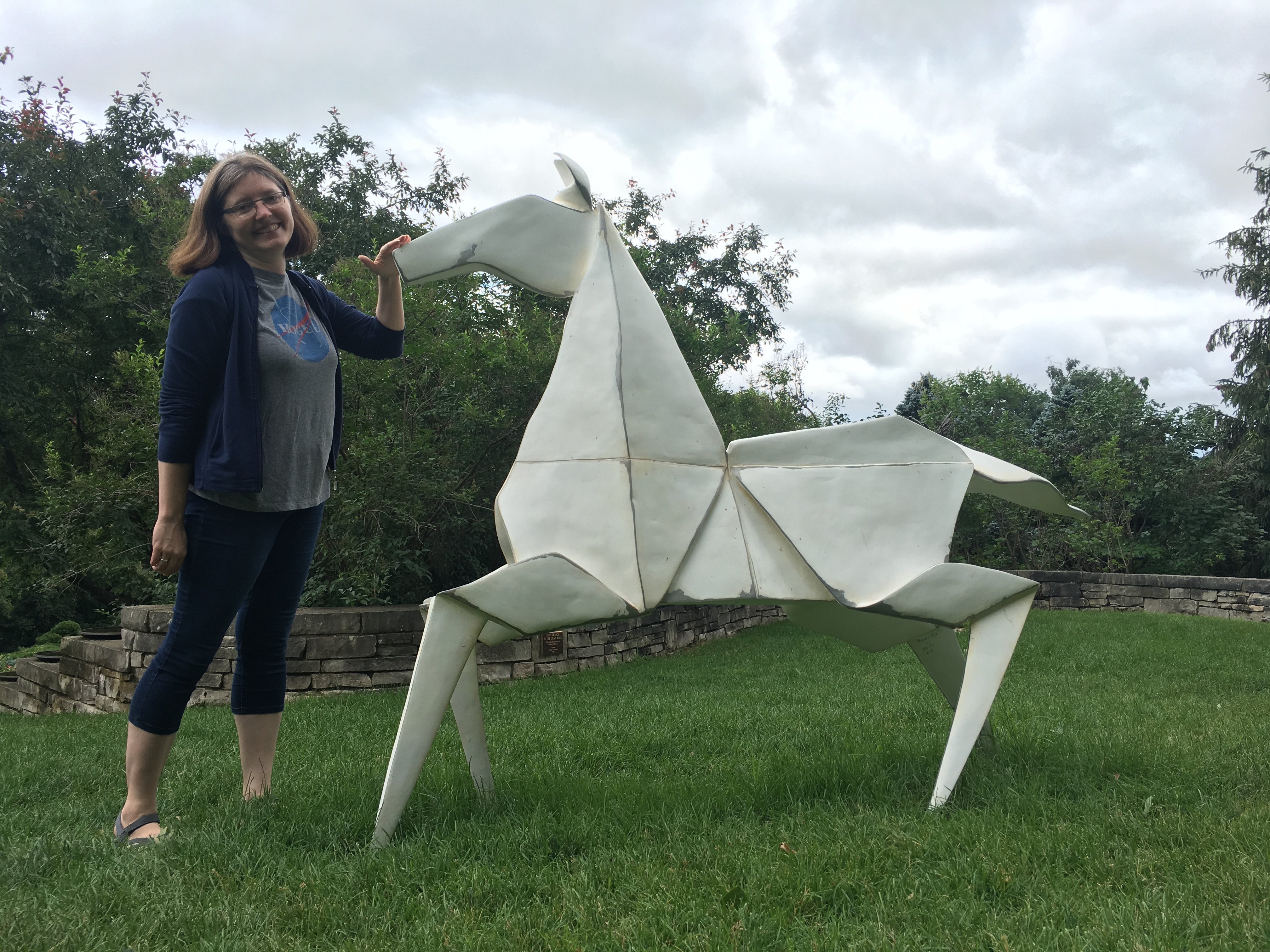 All I can say is WOW. I am so glad I got there and got to see this exhibition. It was stunning. It is called Origami in the Garden and is a collaboration between Jennifer and Kevin Box, a husband and wife artist team, and several other master origami artists. The pieces are actual folded models cast in aluminum, bronze and steel. There are more than 40 pieces throughout the gardens. It was so fun to walk around and see the glimpse of white "paper" peeking out through the leaves. Lots of things were blooming, the day was lovely, and the pieces were installed in ways that made them look like the garden was designed just to showcase each piece.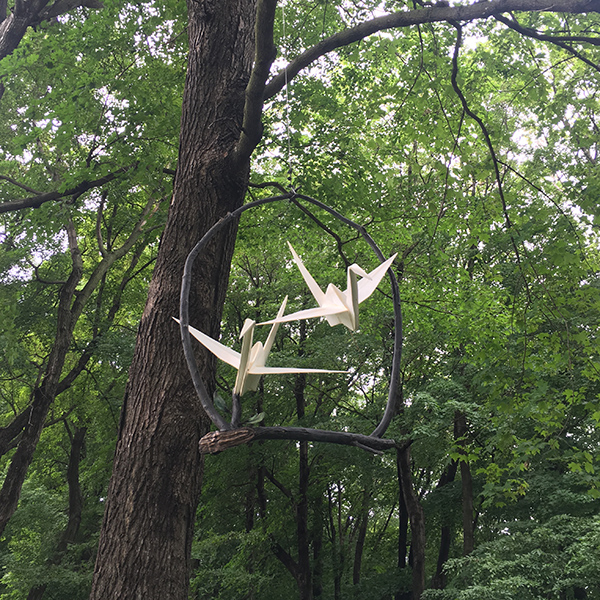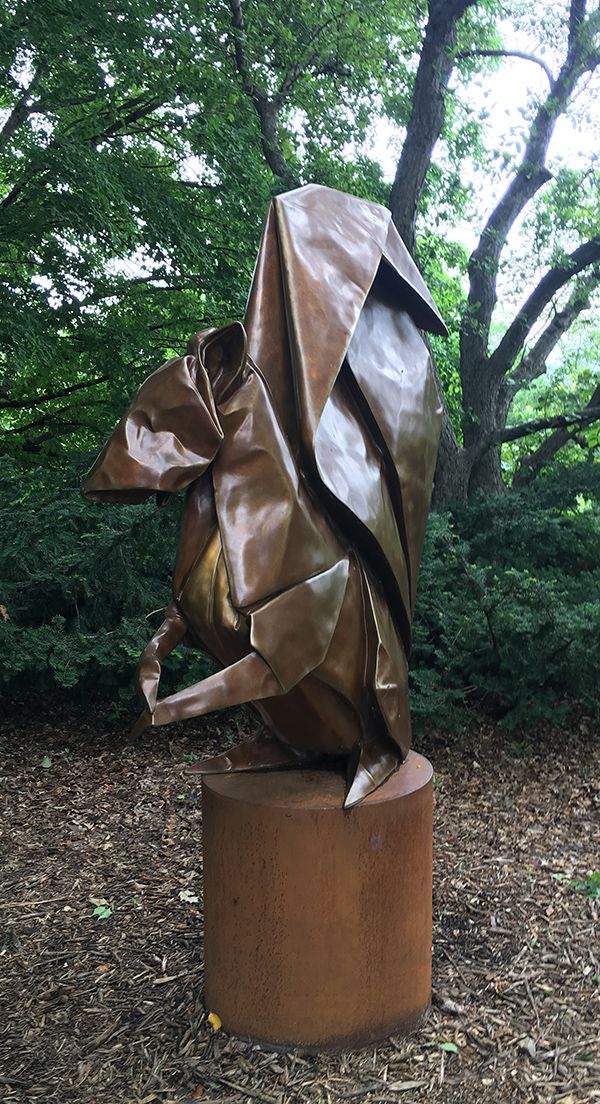 Accompanying the outdoor sculptures was an indoor display of some of the models folded and unfolded, miniature versions of some of the large sculptures, paper models and more. Which was also fascinating.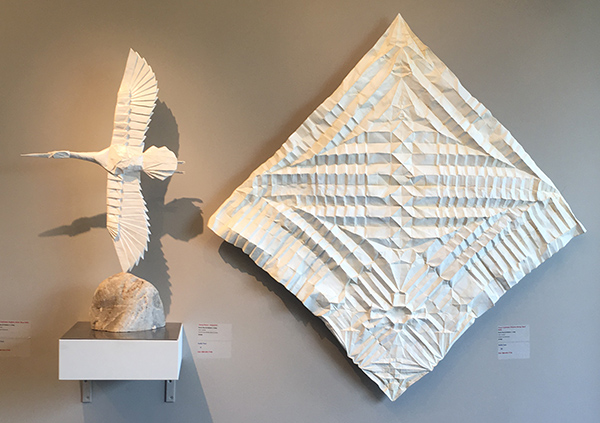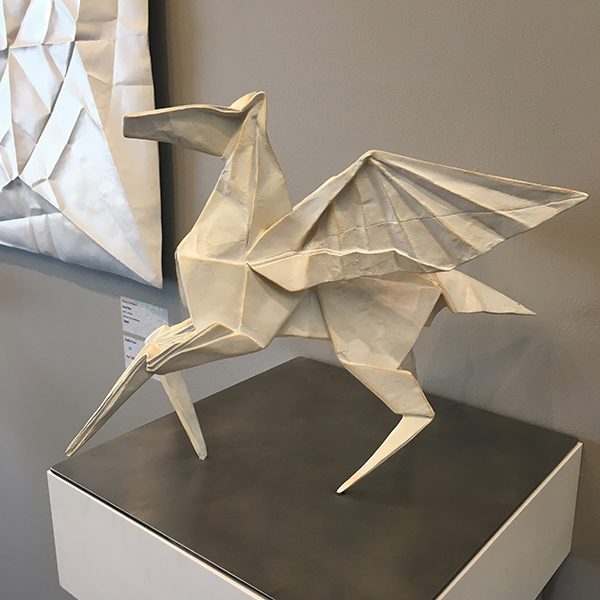 Robert Lang, one of the master artists from the show (who folded this amazing crane; see dorky selfie below) is teaching a class in a few weeks and I signed up. It seemed like an opportunity not to be missed. I am a very beginner folder, but I learn quickly and I know the basics, so I am hoping I can keep up. I am excited! I never get the chance to take classes.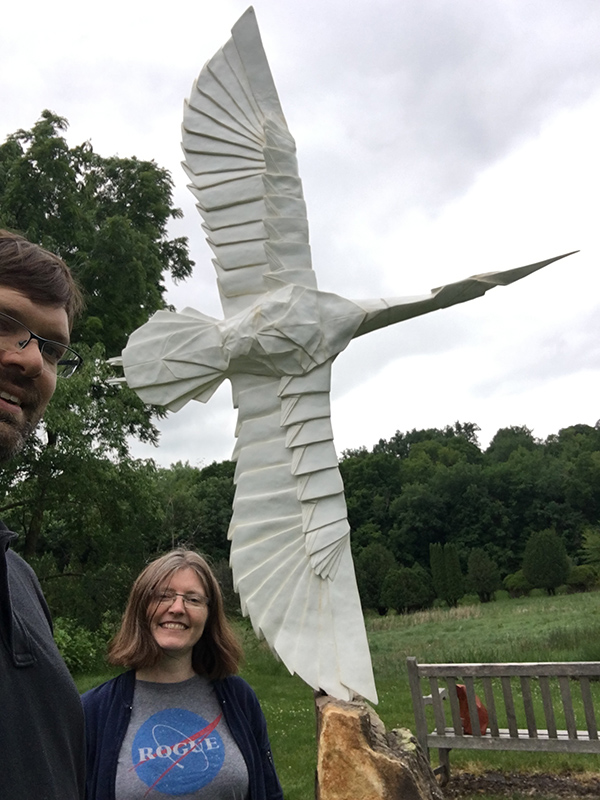 If I didn't convince you already that you need to go and see this exhibition, maybe dorky selfie number two will help you decide: