Spoonflower recently launched a new fleece fabric made by Polartec. Polartec is the company known for "inventing" fleece fabric and I remember hearing that their fabrics were the "best" back in the 90s. So I was super curious to see a swatch when Spoonflower recently launched their new Polartec fleece fabric.
Spoonflower now has two fleece fabrics: fleece and Polartec Fleece. I am going to refer to the regular fleece as "classic" just for clarity as I talk about them. I have made several projects with Spoonflower's classic fleece and I have been a little disappointed with it. The Polartec fleece is a slightly higher cost per yard than the classic, but in many other ways they are nearly indistinguishable. And I mean that pretty literally. Both are a bright white, made from 100% polyester, super soft on both sides. The print quality looks the same as far as color saturation and sharpness. I had to keep referring to the labels on my swatches to make sure I was looking at the right fabric as I was thinking about this review.
Differences I can see
The Polartec Fleece (bottom) is heavier/thicker than the classic fleece (top), but the difference is pretty slight when you feel the two fabrics. The classic fleece is 56″ printable width, Polartec is 60″.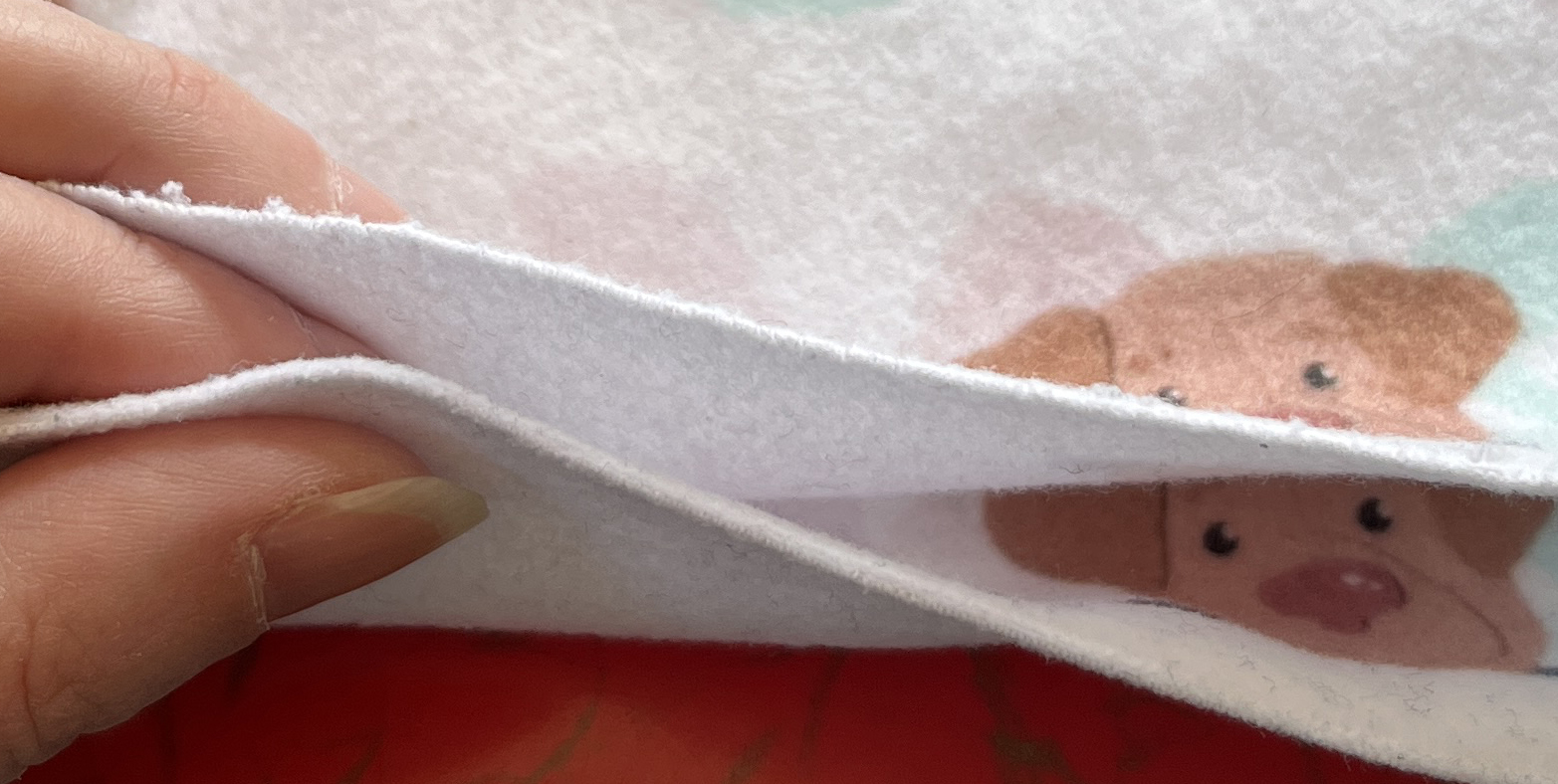 There is an almost unnoticeable color difference between the two fabrics. I only mention it because I was really looking for differences I could talk about. Some of the colors look very slightly warmer on the classic fleece vs Polartec fleece. I really can only see it in the brown/tan shades and not the other colors.
The thing I was most interested in looking at was the amount of pilling. I have made myself two hoodies from the classic fleece and I hardly ever wear them anymore because they look really pilled. This is definitely more noticeable on a darker colored design. This adorable polar bear is this design by Scrummy and you can see the pilling really clearly here.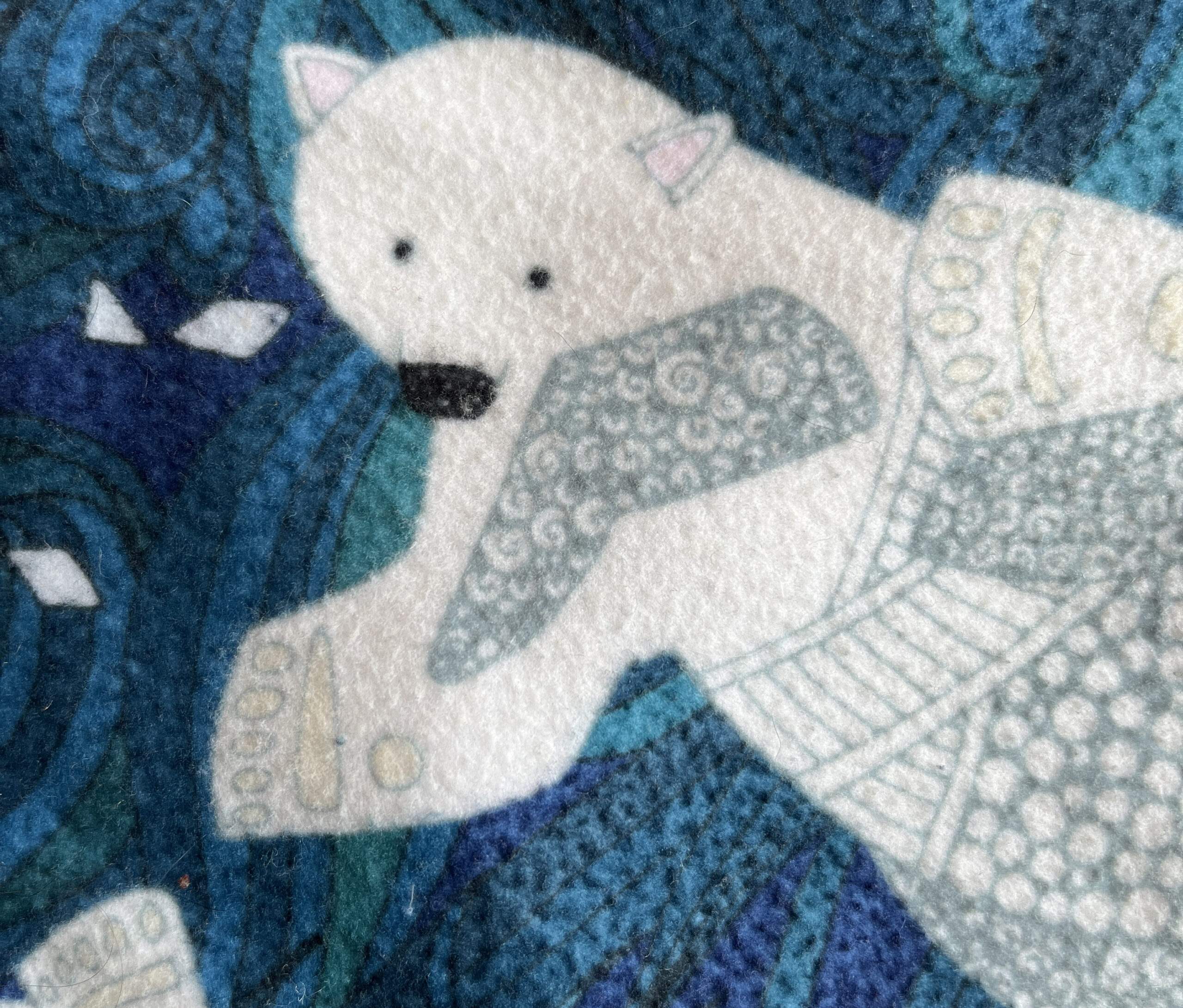 I washed both of these swatches several times before writing this review so I could try to see how they held up. I put them through regular wash and dry cycles with my everyday laundry. The results are not very clear. In the photo below, the Polartec fleece is on the left, classic fleece on the right. You can definitely see some texture/pilling on the classic fleece, but I can also see some on the Polartec. As of writing this, Spoonflower has the classic fleece fabric detail page with a pilling rating of 1.5 (with 1 being severe), but that detail is missing from the Polartec fleece detail page. Maybe it's too new to have that information yet.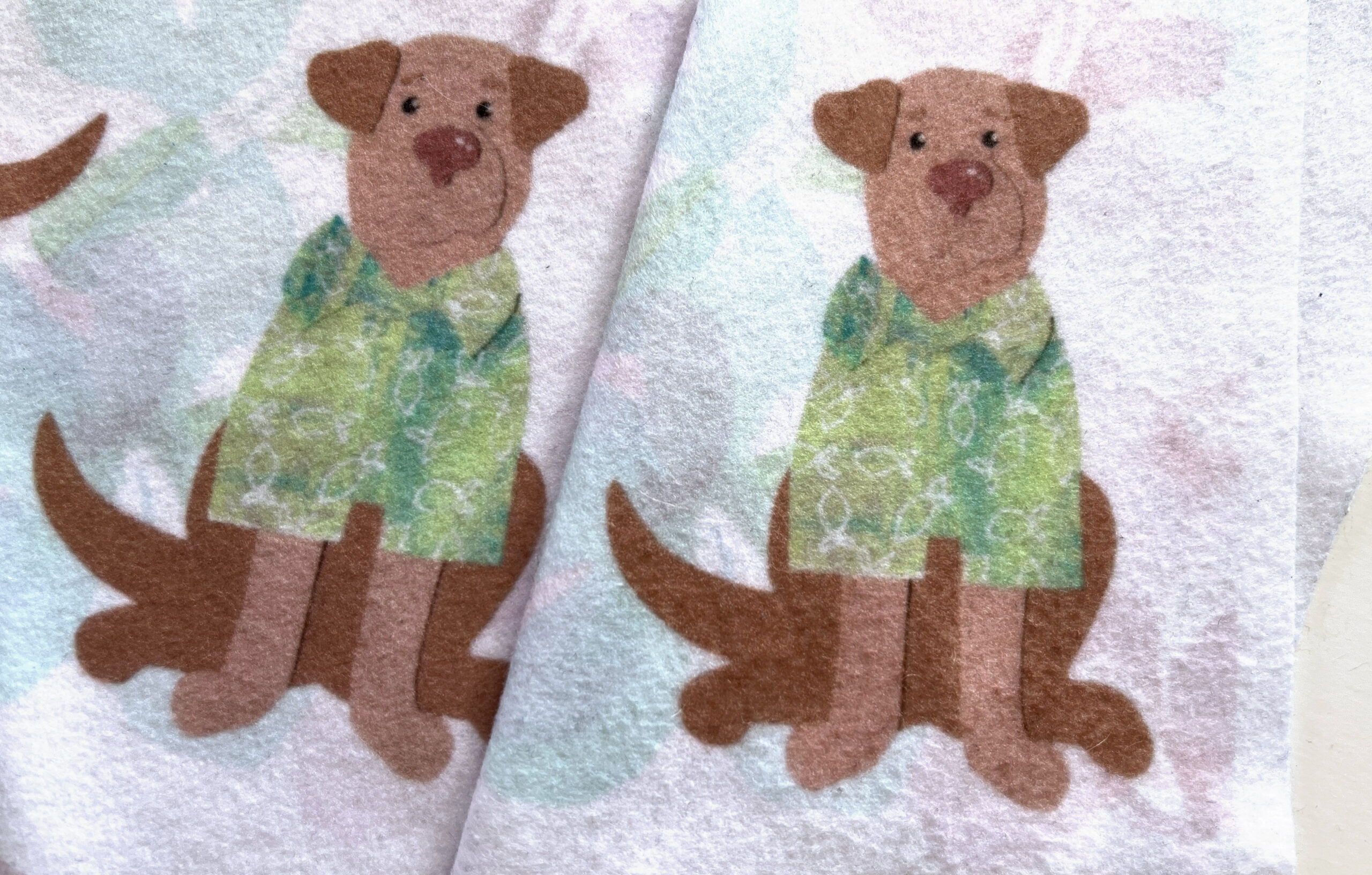 I think I would definitely order a swatch of a design in darker colors and wash it a bunch of times before I decided to invest the time making another project from the either fleece. In general it's everything you expect fleece to be in how it sews and keeps its softness, but I am turned off with how it looks after a few washings. This is true of MANY other fleece fabrics for me, so this isn't a knock against Spoonflower's fleece choices specifically.
If you want to read more about Spoonflower fabrics and my experiences with them, be sure to check out my other fabric review posts.