I've never really participated in posting "something-a-day" challenges. The commitment of having to do something every single day just isn't appealing to me I have discovered, especially when it comes to something creative. There's not enough time to think about it and let it percolate, and it ends up just being a "do something quick so I can have it done". So when I decided that I would participate in the weekly Spoonflower design challenge, I wasn't sure I would stick with it. So I didn't set a goal or make an announcement that I was going to participate. But I did. Every single week.
Wow. That's a cool thing to have accomplished this year.
I mocked up a swatch of each design and made this slide show. (Note: If you are on the home page, you have to click the "read more" button on the this post for it to show you the video.) In parentheses you can see the design challenge theme for the week and at the very end, I made a collage of the top ten by number of "favorites" and my personal top 10 rankings in the overall pool of entries.
My highest finish was "Brine and Barnacles" at number 22 of 576 entries. (That's the humpback whales design you see up above in the header to this post.) I didn't manage to crack the top 10, but I would like to! The design challenge that week was a limited color palette, which I really didn't like: Navy, orchid pink, maroon and white and/or black. I love navy, but the other two colors were not in my personal favorite palette. So I was feeling unsure about this design (because it was really navy and white with a tiny bit of the others). It was a delightful surprise to see how well it placed.
My lowest ranking design was the one for the Kilim challenge. If you don't know, a kilim is a kind of rug. I thought my kilim stegosaurus were pretty cute, but I don't think it came across very well in the challenge voting. (You can also see them in the header of this post.)
What did I love?
Having a weekly challenge was fun. I always had one to think about and I could take the time to think about it. Spoonflower announces them about a month ahead of time, so sometimes I would work ahead. Most of July's entries I did in one long afternoon.
I loved that I hated some of the challenge themes. "Gender Neutral Nursery Wallpaper" was super boring to me. The color palette for "Holiday Elegance" was awful (eggplant, burgundy, mint green). I wasn't super excited about tacos or sloths. But I came up with something for every one of them. And it felt good to take something that was not inspiring me at all and to find a way to deal with it.
I've designed some things I am really proud of. Some because I just love the design (Leafy Sea Dragons). Some because they were really HARD to figure out the technical part of the repeats (Through the Emerald Forest). Some because they have been great sellers (Chasing the Sheep).
What did I not love?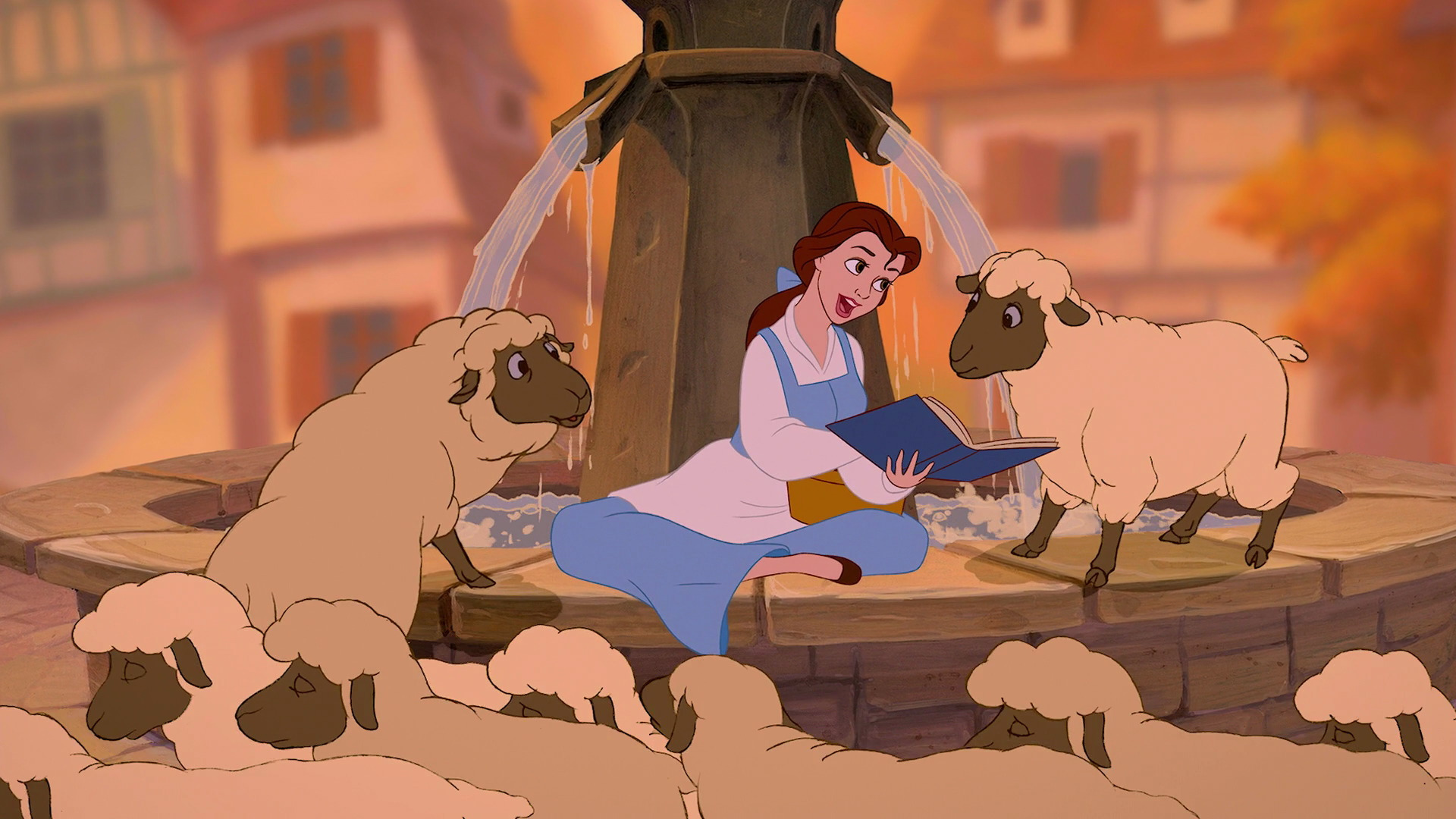 There is a style that always makes the top 10 in the design challenges and I just am not in love with it. It's not my aesthetic. But it is very popular and I totally can see why it is. So I had to keep reminding myself that I was designing things that made me feel good and that felt like they were true to my style, not things that were popular. The top 10 is about popular designs. And I don't design to that popular aesthetic. It's easy to feel discouraged when there is a "contest" involved and scores published. I think I could totally make my designs match that popular aesthetic and maybe boost my rankings, but do I really want to do that? Not really.
One of the quirky things I learned is that the scale that I would actually make a fabric design at and the scale that shows up in the design challenge voting are very different things. The piece of the design that voters get to look at is only about the size of business card on a computer screen, so if you make your repeat too small, it gets lost. I started designing things at much larger scale than I really would ever want them printed, just so they would make a great impression in the contest preview and then I scale them down to a more realistic size for actually making something after the contest is over. Not the most efficient process, but I think it shows off my designs more effectively.
What surprised me?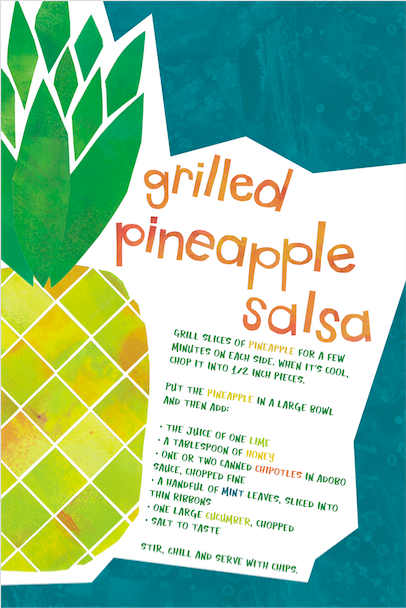 My pineapple salsa entry for the "Recipe Tea Towel" challenge was a total surprise for me. Honestly, I felt like I phoned it in on that design. I didn't have an inspiration that was really calling to me. I had a busy and kind of stressed out week that week it was due. So I designed the whole thing at very nightowlish hours in about 45 minutes. It was a very quick cut paper design, scanned and assembled, and a recipe I knew off the top of my head. Instead of doing something clever with repeats, I just made one large pineapple to fill one whole side of the tea towel. It ended up being my number 6 finisher and is in the top 10 of my "most favorited" designs for all time at Spoonflower. Who knew?
I also was really surprised at the huge jump in sales/favorites/views/comments that happened because I was participating in the contests. That was an unexpected and much appreciated outcome. I more than doubled the commissions I made this year and I think it was directly traceable to the fact that I was consistently posting new designs every week. I LOVE the comments from people and I have connected with some other great designers and have had some great conversations in comments on IG and FB.
In a year (because of other reasons) that I had not a lot of other content to post to my social media channels, I always had a design challenge design to talk about. It maybe wasn't the most varied content for my friends/fans/followers, but it was consistent. And I think sometimes that is a bigger challenge. It kept me from getting in to the cycle of not posting and then apologizing for not posting. Because every week I had something to post. Some weeks I could even turn it in to several different posts: I designed two circles designs and couldn't choose between them or I asked for suggestions for some of the color limited designs.
Will I do it again next year?
I am pretty sure I will. The whole thing just had so many positives for me that I can't see any reason I wouldn't want to continue. I have participated off and on in the design challenges for many years, but never in any consistent way. That is fun, but I think the ongoing nature of doing it every week is really a bigger creative kick for me than entering a contest once in a while to see if I can "win". I'd still love to make the top 10 sometime. A mosaic design I did in 2017 finished at number 11 in that contest. So I think I can get there.
Want to study them some more?
I put all of my 2018 challenge designs in a collection at Spoonflower so you can see them without the video slideshow if you want a little more time to explore or zoom in. I made most of them for sale. I have a few that I think need more work because I didn't like the proof or something about the print needs a fix, but they are all there to view.
You can also explore all of the design challenge themes and see all of the top ten finishers on Spoonflower's Design Challenge Page. If you are dreaming about designing fabric, I can't encourage you enough to jump in and participate. I tell my students that the best way to get better is to DO IT. (It's just like exercising, you have to do it and not just think about it if you want to see a result.) And finishing a design once a week is a great way to make sure you are doing it. You don't have to submit it and participate in the contest part, but if you post it on FB or IG and tag me, I will check it out and leave you a comment.