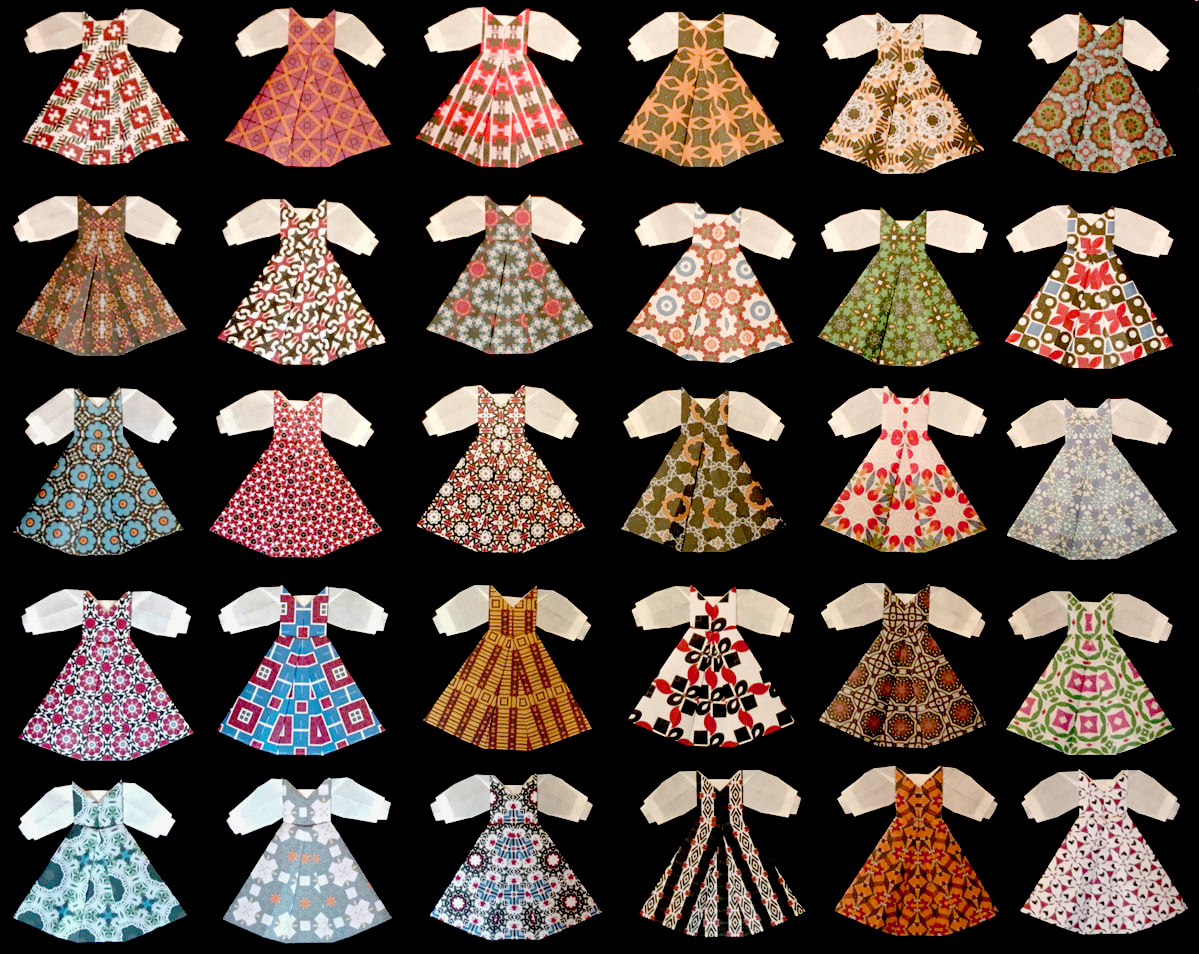 Reflected Wardrobes
An installation of folded paper dresses by Becka Rahn, featuring designs created in workshops inspired by Village Wardrobes at The Museum of Russian Art.
On two evenings in October 2019, a group of students gathered to spend an evening designing their own fabrics inspired by the art in the galleries at TMORA. Artist and fabric designer Becka Rahn led the students on a tour of the Village Wardrobes exhibit to use as inspiration for their fabrics. Many of the pieces in the exhibit have design elements that are traditional to the region or associated with cultural symbolism. Students looked for these traditional motifs, like 8-pointed stars and double-curled rams horns, and made sketches of other design elements that they liked or thought were interesting.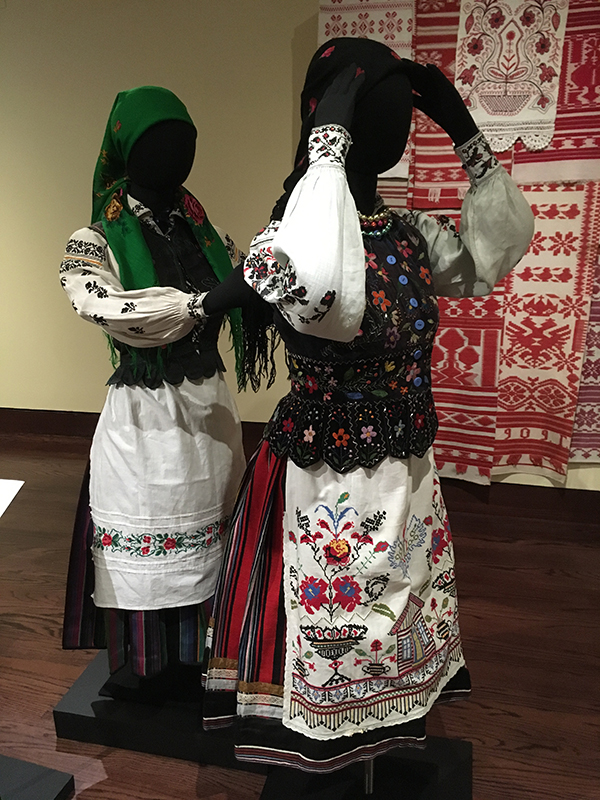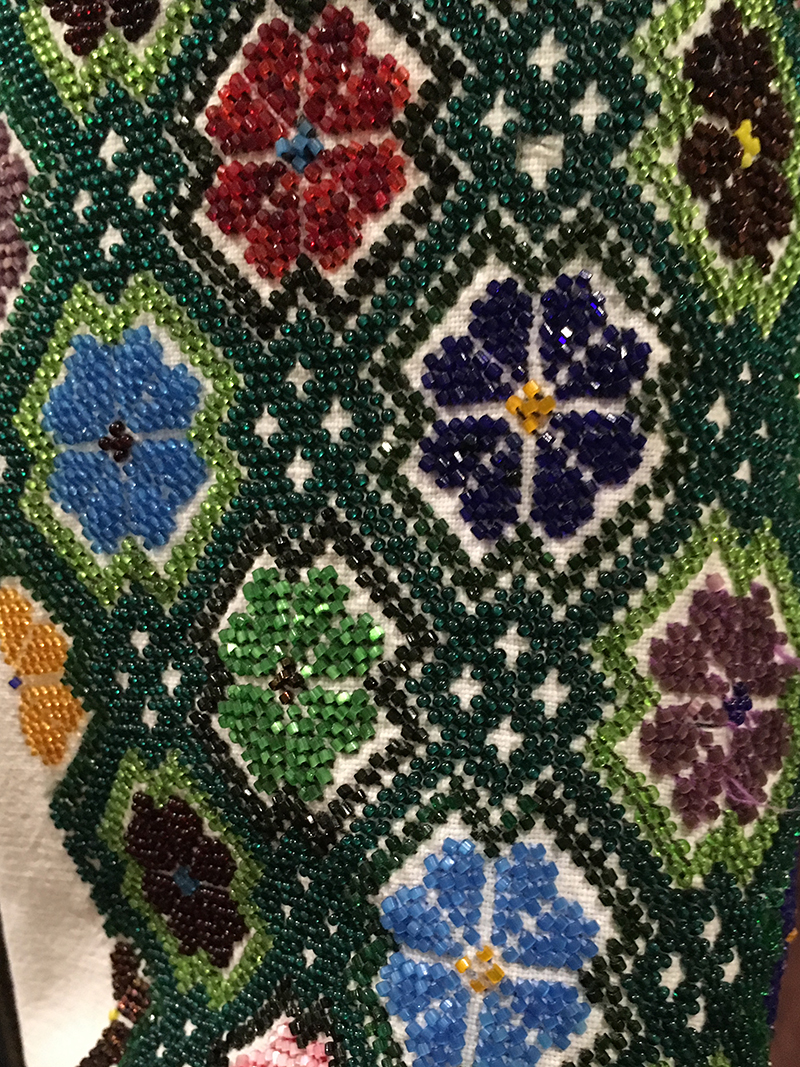 Each student then created a small cut paper collage using the shapes and designs they had sketched. Students had a variety of colored and textured papers to choose from, but as a challenge, Becka limited the colors they could use to those that were most prominent and traditional in the exhibition pieces: red, black, white, green, gold, pink and blue.
The paper collages were then scanned and digitally manipulated to create a repeating pattern that could be digitally printed onto fabric. Students used a tool that works like a digital kaleidoscope to choose a section of their cut paper design and create their own original repeating motif. A modern reinterpretation of traditional repeating patterns and designs.
Each of the students' designs were digitally printed onto a swatch of fabric for the students to keep. Becka then also scaled and printed each design on to wrapping paper and each six-inch square was folded into a miniature paper dress; the pinafore-and-blouse shape also inspired by the styles in the exhibition. (These dresses are based on a party dress origami design by Allison Riesel, origami blouse design by Becka Rahn based on a traditional bow tie pattern)