Well Dressed
In 2016, I was the recipient of a Minnesota State Arts Board Artist Initiative Grant. The "artist initiative" part of the title means that you apply to the program with a project in mind that will help you, as an artist, take a step forward to accomplish a goal or milestone in your artistic development. My project had several components, including this installation, which represents six workshops I did at Hennepin History Museum, The Museum of Russian Art and the Bakken Museum.
At each workshop, the curators and I worked together to select a few "unexpected" pieces from the collection to inspire fabric designs: a geissler tube, a Prohibition-era slot machine, a pacemaker, forbidden art from the Cold War. Participants created a paper collage inspired by the museum piece, which we scanned and manipulated digitally to create a repeating pattern. Each participant received a swatch of the fabric that they designed.
I wanted to represent these workshops as part of the final exhibition of work that I presented at the end of the grant. So, after the workshops, I printed 6 inch squares of all of the designs created by students on to heavy wrapping paper. From each patterned square, I folded an origami dress. This installation included 144 paper dresses, each with a different surface design created by students in the workshops.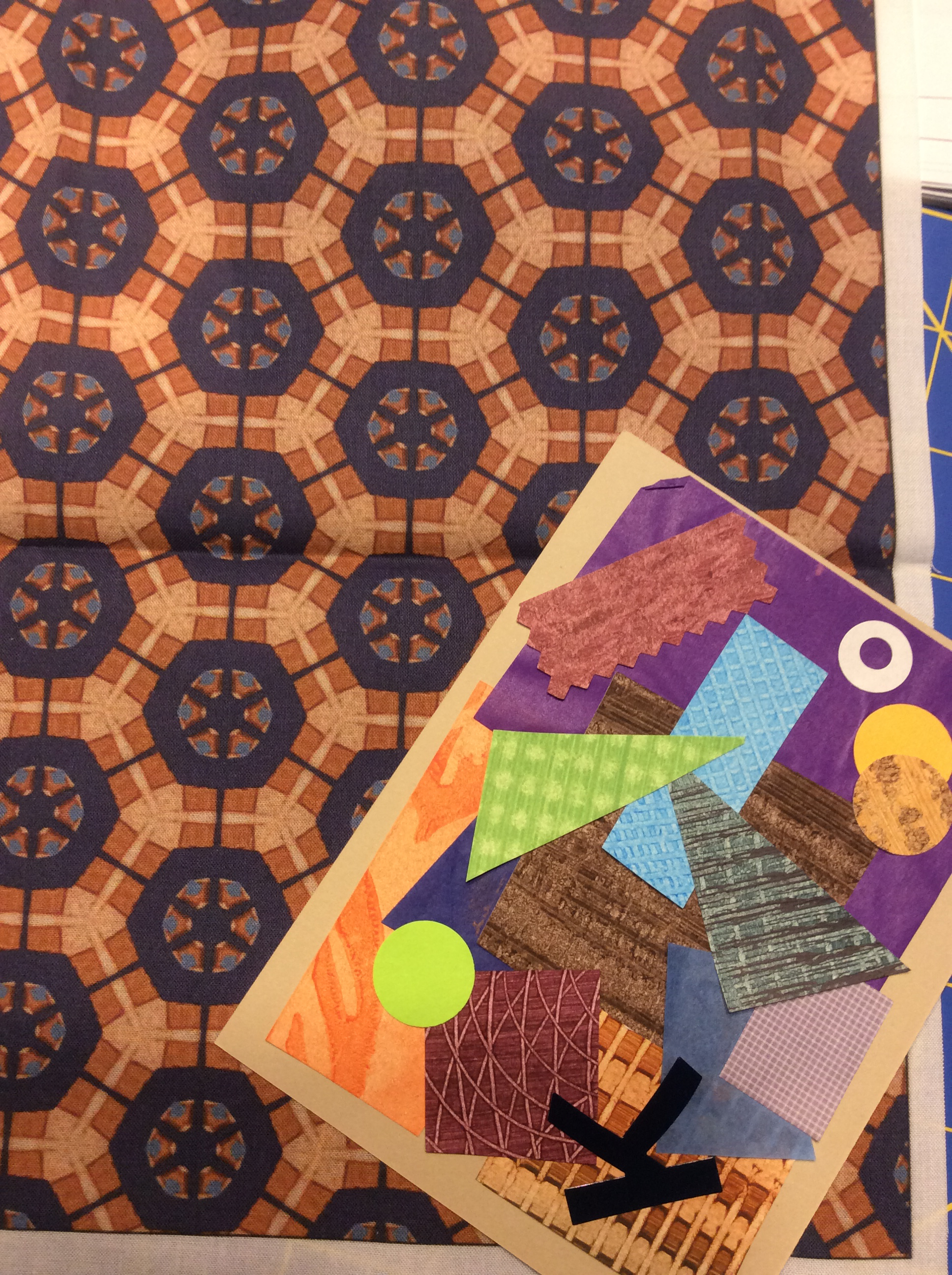 This shows a paper collage made by a student and the finished fabric swatch they designed from it.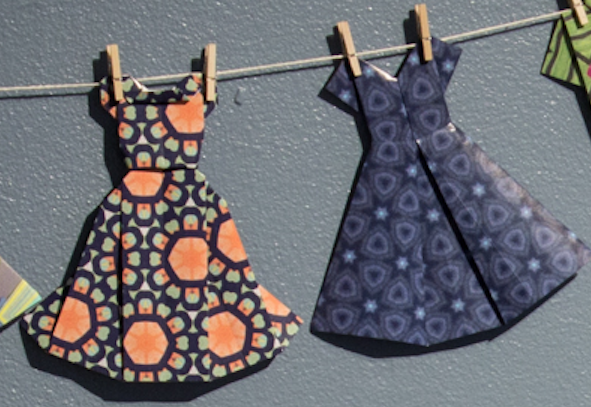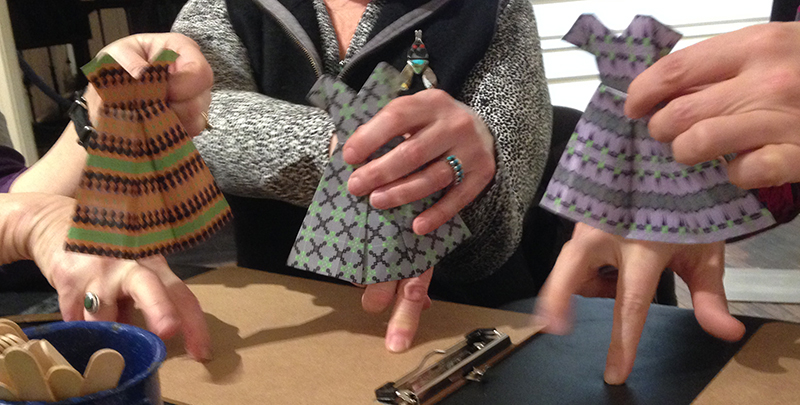 After the piece was installed, I also hosted some art-making days in the gallery, where I taught participants how to fold origami dresses.
For fun, I shot a time lapse video as I installed this piece in the gallery.
With thanks.
In 2016, I received an Artist Initiative Grant from the MN State Arts Board and that is what has made this project possible. An important component of that grant was doing hands-on art activities with members of the community. With the grant funding, I was able to purchase six laptop computers, giving me a mobile computer lab to use for workshops. Grant funding covered the materials costs so that we could make these workshops affordable for both the participants and the partner organizations that I was privileged to work with. I also had the support to create a body of work and put together a solo exhibition of that work. As an artist, I can't put a value on that kind of opportunity. Many thanks to the MN State Arts Board and the voters of Minnesota, who make this Legacy funding possible. We live in an amazing community.